Your New Puppy Purchase Information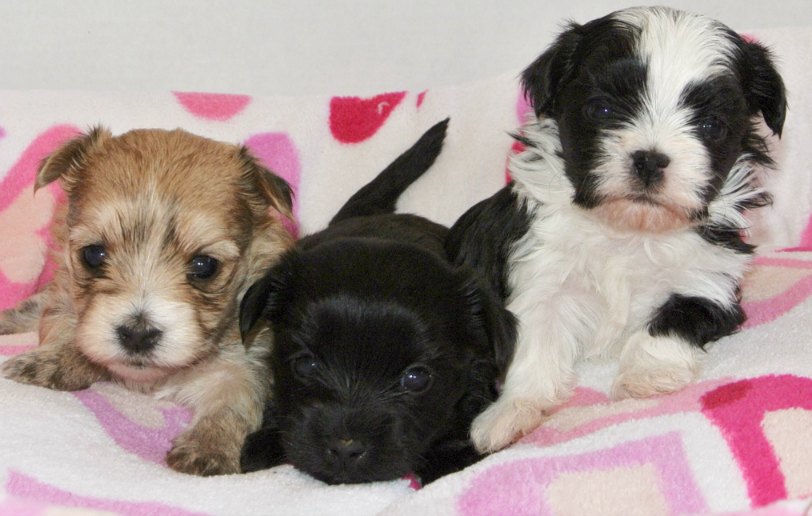 If you are interested in a puppy purchase from us, please contact us to assure availability. We will provide information about the puppy, the breed and the puppy's parents. 
We will answer any questions you might have and assure that the puppy you have chosen is the one we feel would be the best match for you. While we don't like to be thought of as intrusive, we want to get to know you too.  
Please let us know a little bit about yourself when you contact us.  This helps us determine which might be the perfect puppy.

If the puppy is too young to be picked up or shipped, we ask for a $200 non-refundable deposit to hold your puppy until he/she is old enough to go home. If you require us to hold the puppy until a later date, we may assess a kennel charge.

We accept cash, postal money orders, or PayPal for our puppy purchase.  We will accept a personal check for the deposit only. 
If paying through PayPal, we add a 3% surcharge to help defray the cost of this service.

Vaccines & Wormings

Puppies receive their first shots at 6 to 8 weeks of age and are wormed at 2,4,6,8, and 10 weeks. 
Most puppies are ready to go to their forever homes by 8-10 weeks of age.  Smaller pups may stay here until they are 12 weeks old. 
We worm for intestinal worms such as roundworms, hookworms, and whipworms along with preventative worming for Coccidia and Giardia. 

Training & Grooming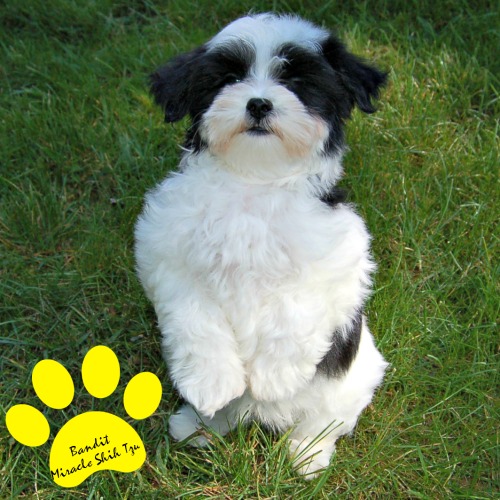 We start training and socializing the day they are born.  We handle them daily and expose them to new and different experiences.  They are pad trained and often end up being house-trained to go outdoors if the weather allows it.
We name the puppies as a way to help us know who is who.  You are free to use our names or choose a name of your own.  If you know you will be calling the dog a different name, please let us know.  We will use that name so by the time the puppy goes home, he will know his name and hopefully come when called.  
We also start training for grooming.  Puppies get their nails clipped about every 2 weeks and by 5 weeks of age, they start learning how to enjoy brushing, combing and bathing. We will do a small sanitary clip, but generally do not trim the hair prior to purchase.  We do clean the ears of hair, clip their nails, bathe and brush your puppy prior to pick up.

Puppy Purchase Registration Paperwork

All of our puppies can be registered either through the American Kennel Club (AKC) if they are purebred or through a hybrid registry if they are a designer breed.
We will provide the AKC paperwork for you to submit.  Our prices include the AKC Limited Registration.  
Full Registration is available at an additional cost.  Full Registration is only available to select small in home breeders.  
We never intentional sell to puppy mills.  We will also provide a pedigree if requested. 
AKC does not register hybrid dogs.  If you purchase a hybrid/designer dog from us, you have the option of registering them through one of several agencies.

Our Free Puppy Package is included in Each Sale

Bag of Puppy Food
Sample of treats and chews
One or more toys
Mama scented blanket
Vaccination/Health Record
Registration paperwork if applicable
Contract with Health Guarantee
Lifetime support

Grab our Newsletter 
"Tzu Tips"
Get the latest on everything Shih Tzu.  Sign up today for our monthly E-zine.  It's free!

Come, Be Social With Us