Shih Tzu Nursery B

Shih Tzu Nursery B was last updated November 24, 2018
Rosie's Babies (Scroll Down)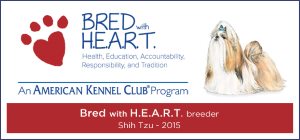 Proud Participants in AKC's Bred with H.E.A.R.T. Program
Rosie's Puppies Occupy Shih Tzu Nursery B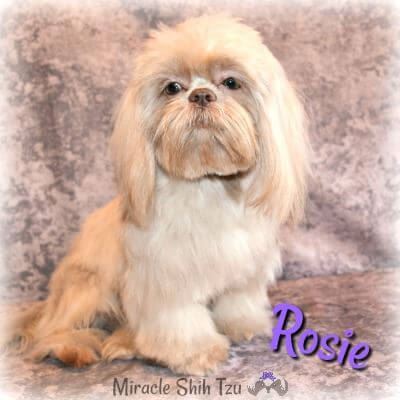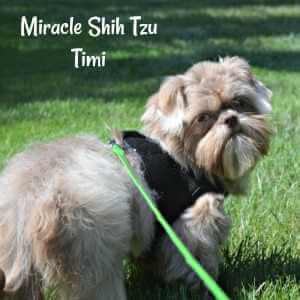 Rosie had a whopping litter of seven on Monday, October 1, 2018 but unfortunately one did not make it.  The other six are alive and doing very well.
Five boys and One Girl
Both parents are a lavender liver and it looks like all the babies are the same.
Our puppy prices include AKC Limited Registration Paperwork, up-to-date wormings and shots, health exam by licensed vet, health guarantee and complementary microchipping upon request.
Our puppy package includes food, treat samples, toys, mama scented blanket, nutritional supplement samples and anything else we think you might need to take your puppy.
$900, for Limited AKC; More for full rights to approved breeders only
Lavender Boy Number 1:  Hold for Karen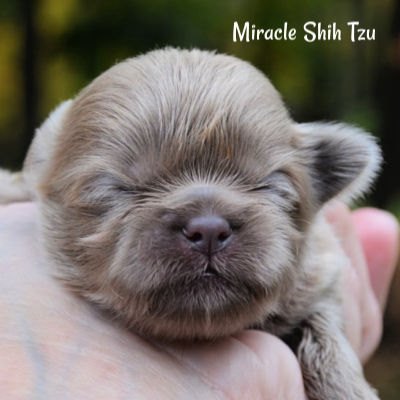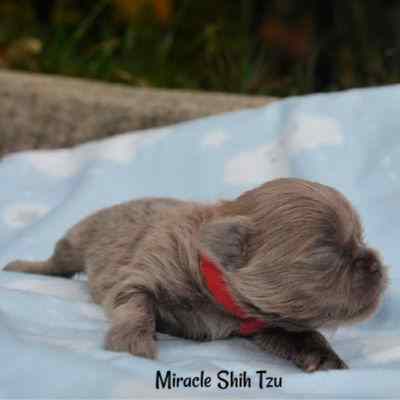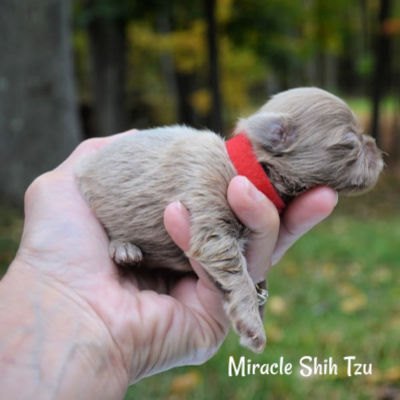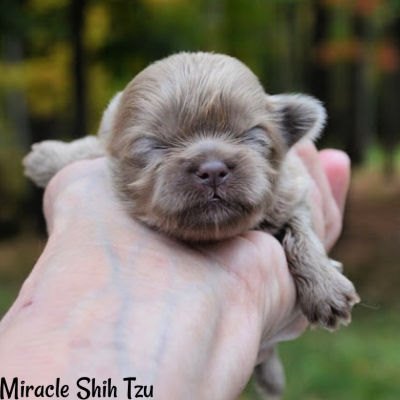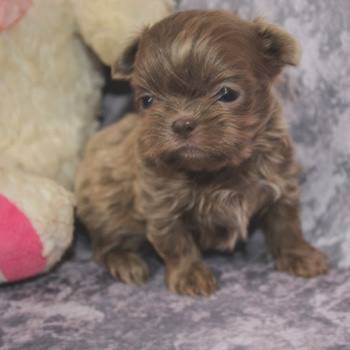 Lavender & White Boy Number 2 - Available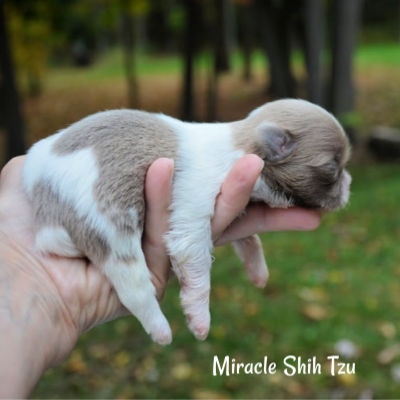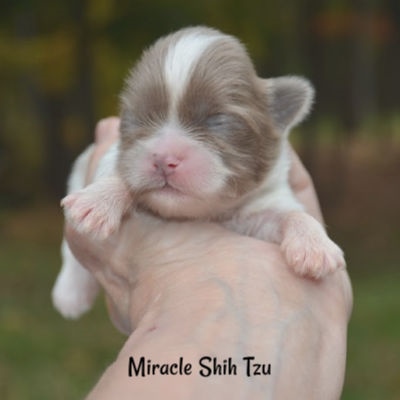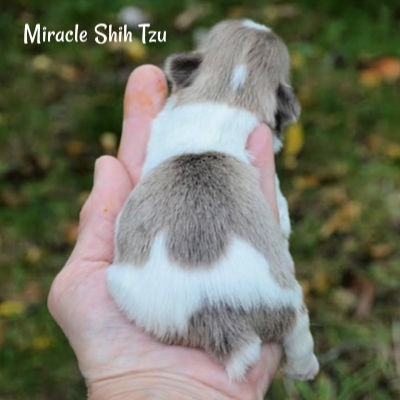 This photo was taken by my phone and it makes him appear more liver colored, though he, like all the rest are lavender.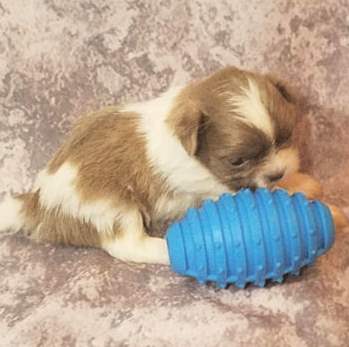 Rosie's Lavender & White  Boy Number 3-Hold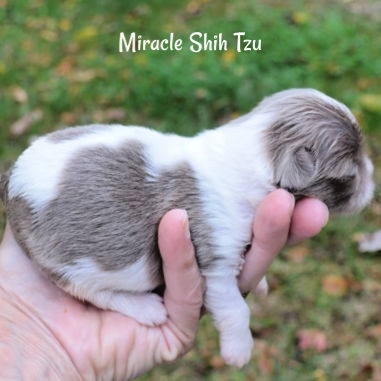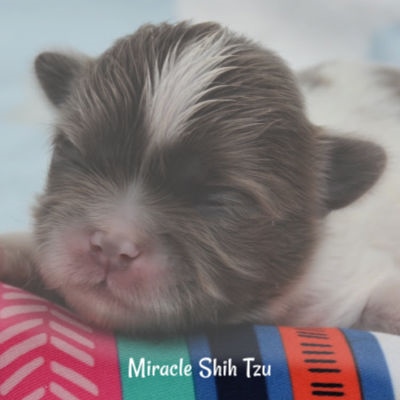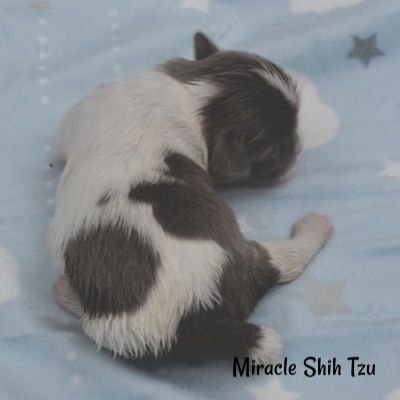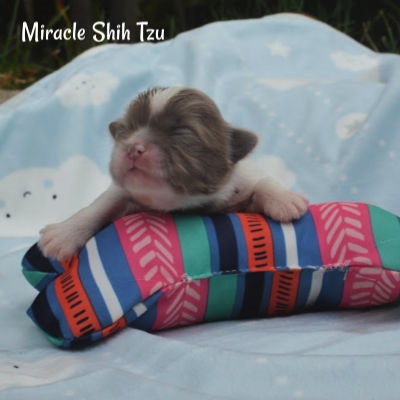 These two photos were taken by my camera at four weeks of age.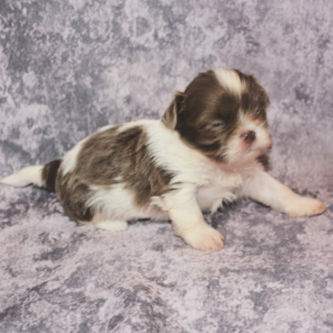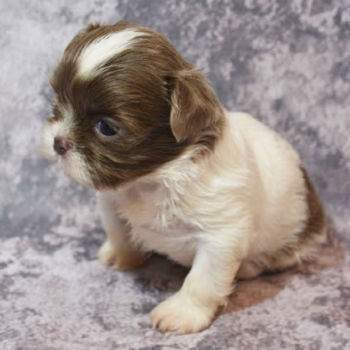 Rosie Lavender Boy Number 4 - Hold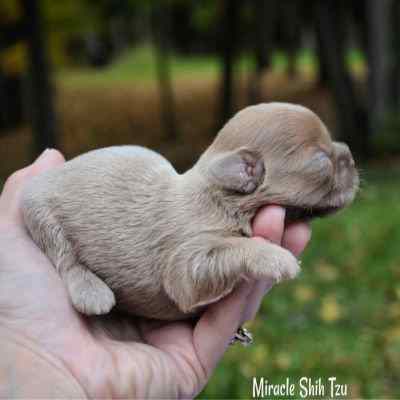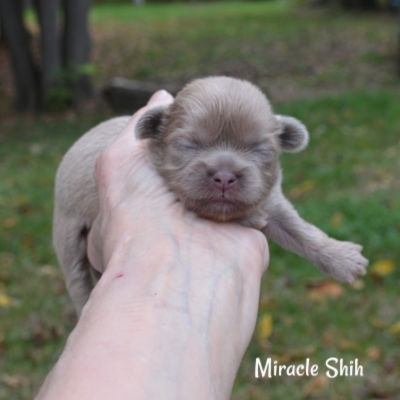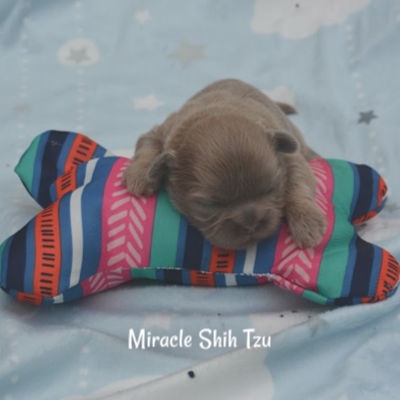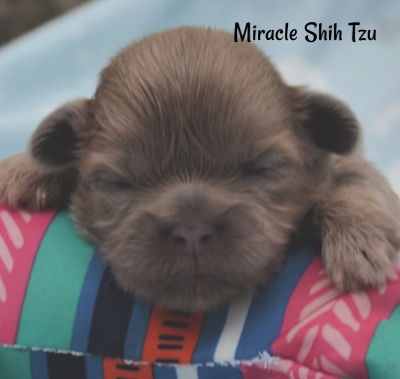 These next two pictures were taken at four weeks of age.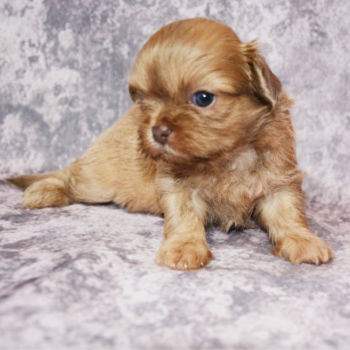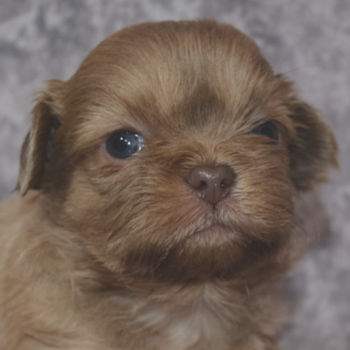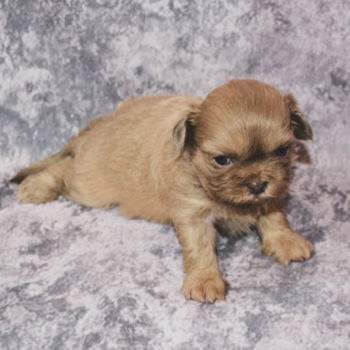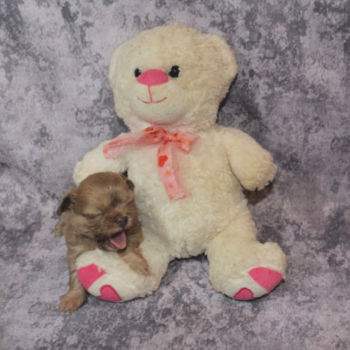 Rosie Lavender Boy Number 5 - Hold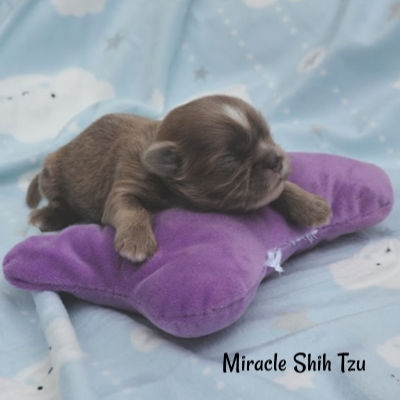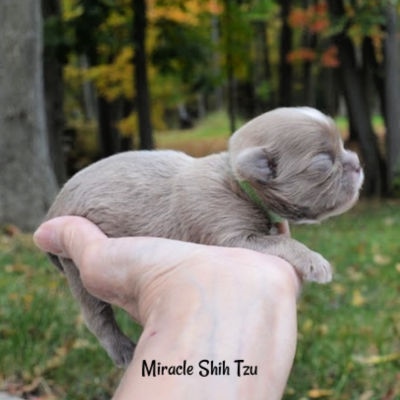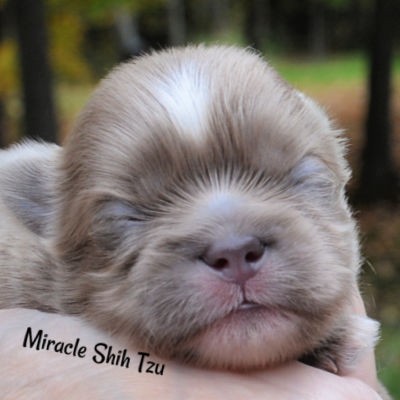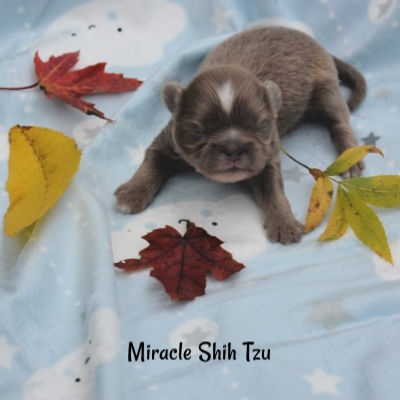 These next four pictures were taken at 4 weeks of age.  It was nearly impossible to capture the color and intensity and as you can see by the next two photos, there was a very wide difference between the one taken by my phone (left) and by my camera (right)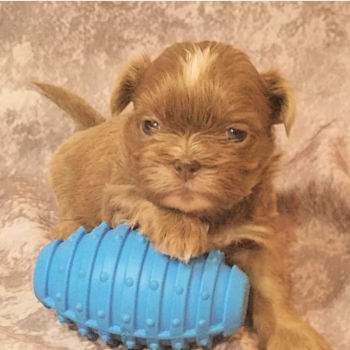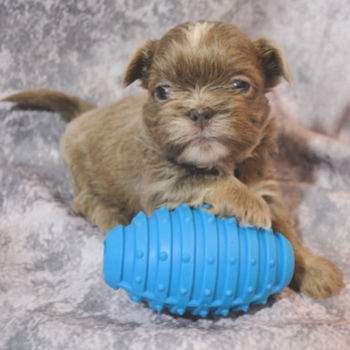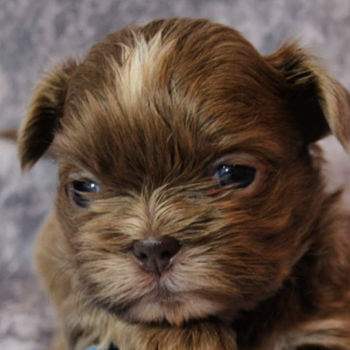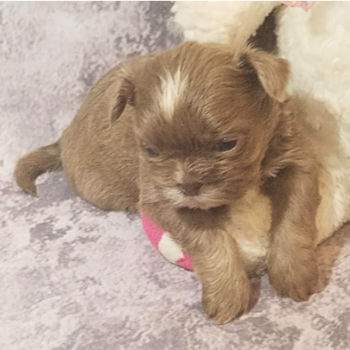 Rosie Girl - Hold for Doris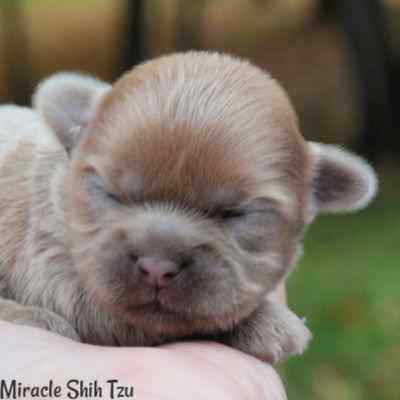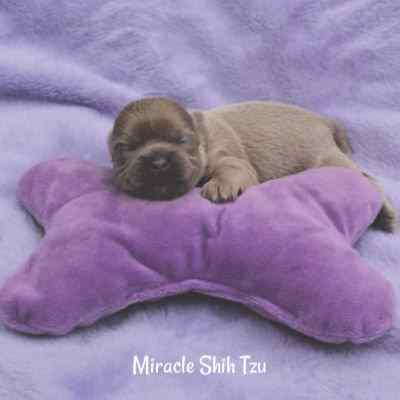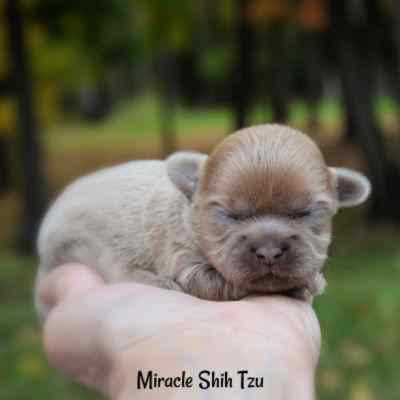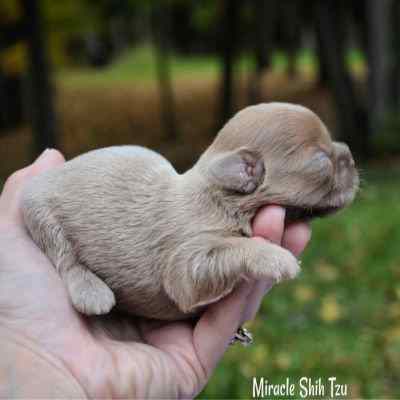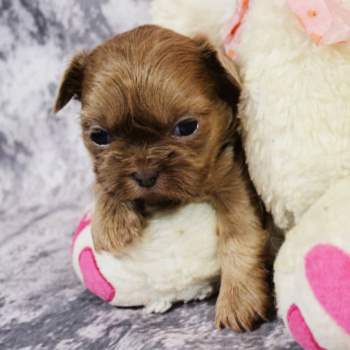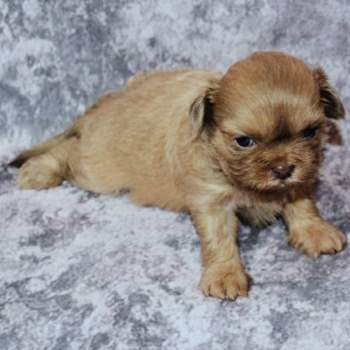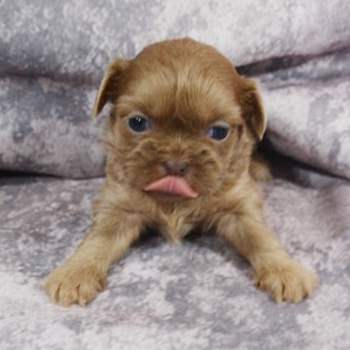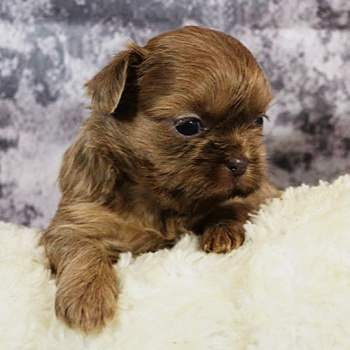 ---
Additional Information for
Visitors of Shih Tzu Nursery B

All available puppies from our Shih Tzu Nursery B come to you up to date on vaccinations and wormings. We no longer remove dew claws.  


Puppies are socialized from day one and started on potty training when ready. 
Most puppies are ready to go to their forever homes on or after 8 weeks of age.  I prefer to keep them until 9 weeks.  Those that stay with their mother one more week tend to do better in their new forever home.
A non refundable deposit of $200.00 holds your puppy.  I will accept PayPal, Check or Cash.  The remainder is due when you pick up the puppy.  Final payments should be either PayPal or Cash.


Our free puppy package to you includes a bag of food, several toys and chews, and a sweet Mama scented blanket.  We also offer a lifetime support for your puppy. 


All purebred pups are registered with the American Kennel Club (AKC) and limited registration is included in the price of the puppy. If you want breeding rights, the price is $1200 for girls and boys.


If you need us to hold your puppy past the date that they are able to go home, you may incur a boarding charge of $5.00 per day.


Currently the puppies are eating pawTree, Chicken and Sweet Potato Formula.  This is a grain-free food formulated by a person with a PhD in animal nutrition and is the highest quality of food that I have found yet. Please visit the pawTree site to learn more and place your order.  


We also give the puppies (and our adult dogs) NuVet Plus.  You can read more about this supplement, here.


Don't forget to sign up for our newsletter and like us on Facebook.
Grab our Newsletter 
"Tzu Tips"
Get the latest on everything Shih Tzu.  Sign up today for our monthly E-zine.  It's free!

Like and Comment
Was this information helpful?   
Did you like it? Do you have a comment to share? 
Want to share this page or site with friends?
Have a Question that Needs an Answer?
I am not able to respond directly to your posts below
so if you have a question specifically for me, please use my contact form.  Thanks.