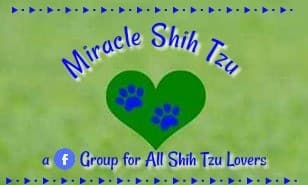 Come Join the fun at our new Facebook Group Page
Shih Tzu Nursery B

Hanna and Ketchikan had three babies on December 6, 2017.  She had two girls and one boy.
The pictures below were taken when the pups turned two weeks old.  I'm sorry, but I don't have any newborn photos to share.
Girls are $850 and Boys are $800
If you are interested in one of these puppies, please contact me.
Holly is looking to be brindle with a black mask but may lighten as she gets older.  Her final color may look more like that of her Mom (Gold/Red)
Holly is Still Available
Ivy is liver and is a gold/red:  HOLD
Elf is liver with red/gold hair: HOld
Holly - Available   (Girl)
$850 Limited AKC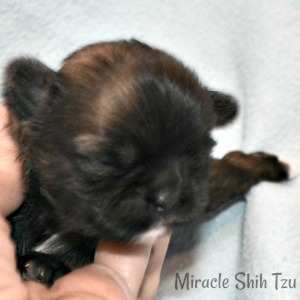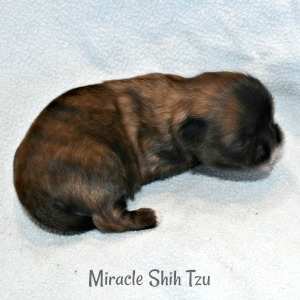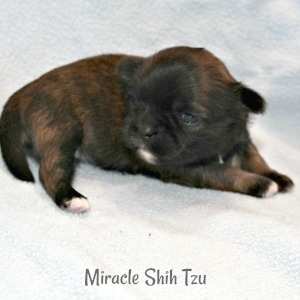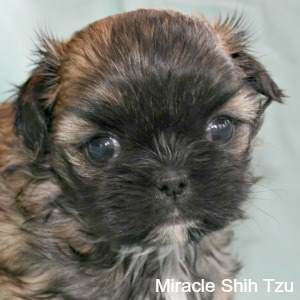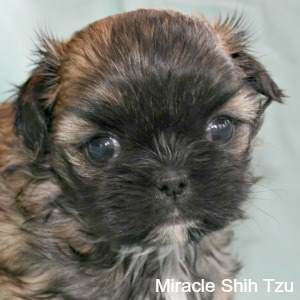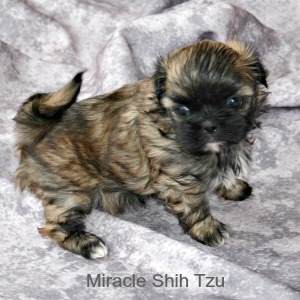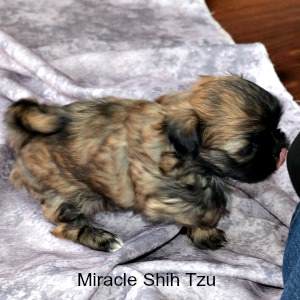 ---
Ivy - Hold
$850 Limited AKC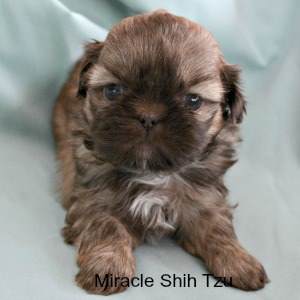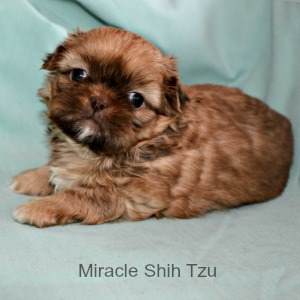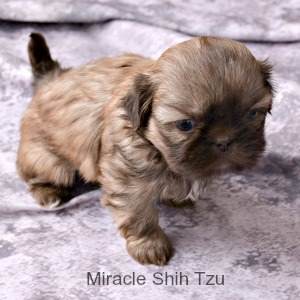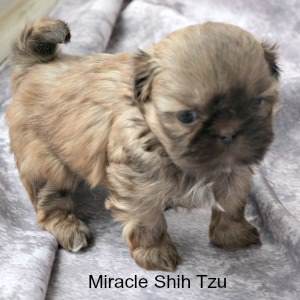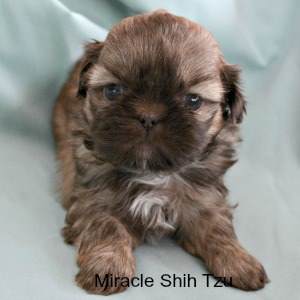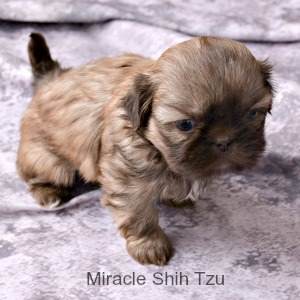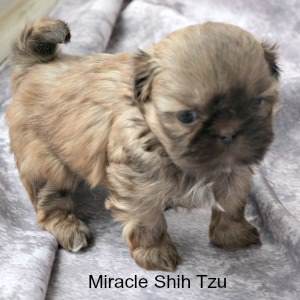 ---
Elf -  (Boy)  Hold for Ali
$850 Limited AKC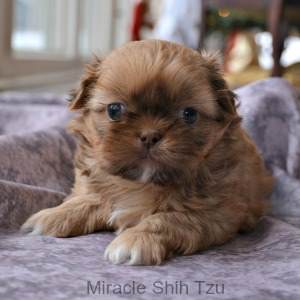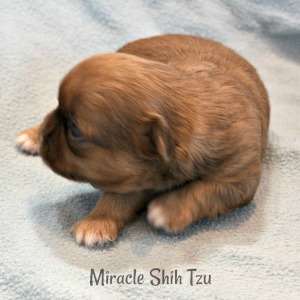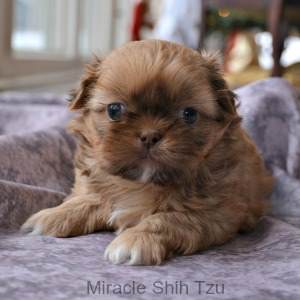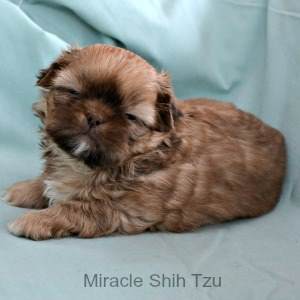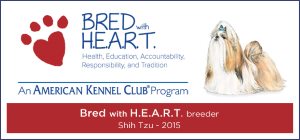 Proud Participants in AKC's Bred with H.E.A.R.T. Program
FTC Disclosure:  If you make a purchase via a link on this site, I may receive a small commission on the transaction - at no added cost to you. Thank you!

Additional Information for
Visitors of Shih Tzu Nursery B

All available puppies from our Shih Tzu Nursery B come to you up to date on vaccinations and wormings. We no longer remove dew claws.  


Puppies are socialized from day one and started on potty training when ready. 
Most puppies are ready to go to their forever homes on or after 8 weeks of age.  I prefer to keep them until 9 weeks.  Those that stay with their mother one more week tend to do better in their new forever home.
A non refundable deposit of $200.00 holds your puppy.  I will accept PayPal, Check or Cash.  The remainder is due when you pick up the puppy.  Final payments should be either PayPal or Cash.


Our free puppy package to you includes a bag of food, several toys and chews, and a sweet Mama scented blanket.  We also offer a lifetime support for your puppy. 


All purebred pups are registered with the American Kennel Club (AKC) and limited registration is included in the price of the puppy. If you want breeding rights, the price is $1200 for girls and boys.


If you need us to hold your puppy past the date that they are able to go home, you may incur a boarding charge of $5.00 per day.


Currently the puppies are eating Wellness Puppy Food and you will receive a sample, but the food is available in most pet stores and online.  


We also give the puppies (and our adult dogs) NuVet Plus.  You can read more about this supplement, here.


Don't forget to sign up for our newsletter and like us on Facebook.
Grab our Newsletter 
"Tzu Tips"
Get the latest on everything Shih Tzu.  Sign up today for our monthly E-zine.  It's free!

Like and Comment
Was this information helpful?   
Did you like it? Do you have a comment to share? 
Want to share this page or site with friends?
Have a Question that Needs an Answer?
I am not able to respond directly to your posts below
so if you have a question specifically for me, please use my contact form.  Thanks.