Home > Shih Tzu Puppies for Sale
Shih Tzu Puppies for Sale 

by Janice Jones   |   Last Updated June 22, 2019
Shih Tzu Puppies for Sale in NE Ohio
Gabby had a litter of 5 babies on June 18, 2019
Four Boys and One Girl
Full breeding rights to approved breeders for an additional fee.  Check out Gabby's  litter below.  Can't find what you are looking for?  We're expecting new litters soon.  Please check back.
Interested in this litter?  Please contact me for availability and pricing.
Gabby's Boy, Darwin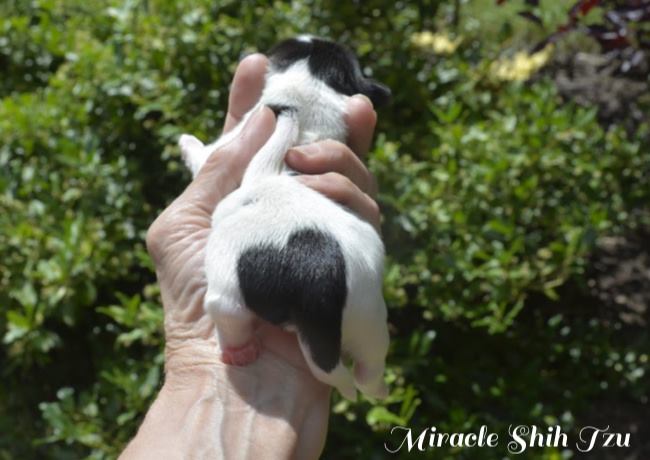 Black and White Shih Tzu Male at 4 Days old.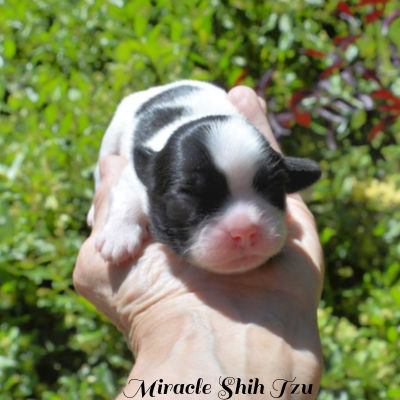 Gabby's Girl, Dolly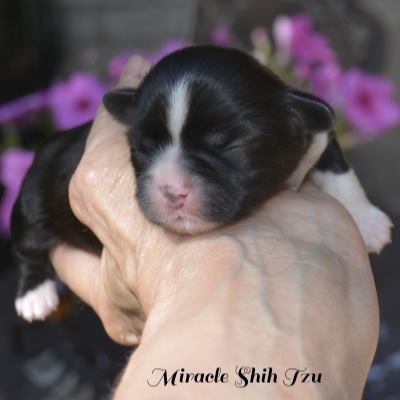 Gabby's Boy Dante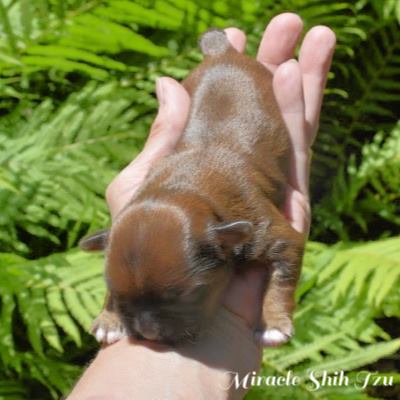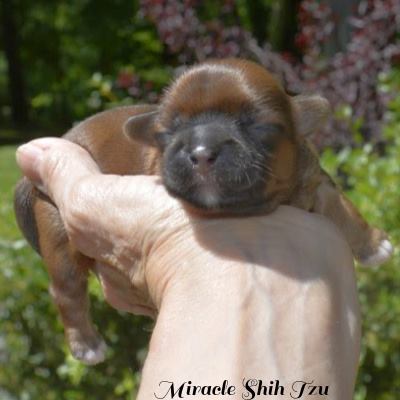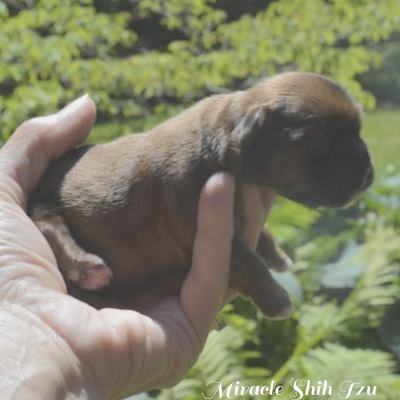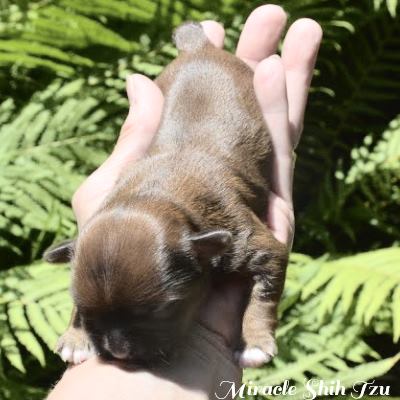 Gabby's Boy Diesel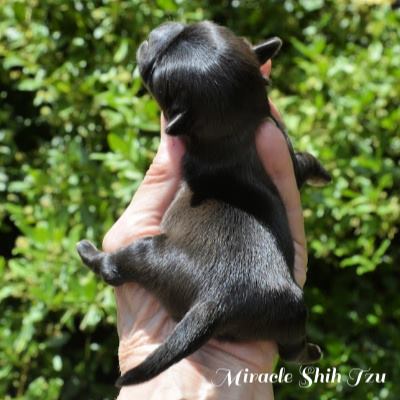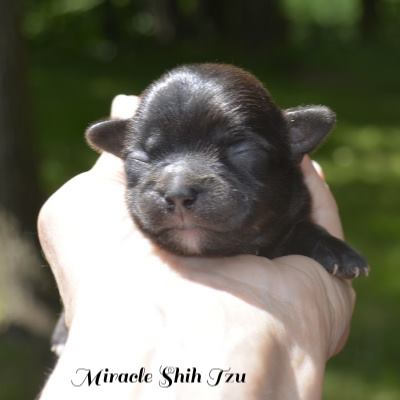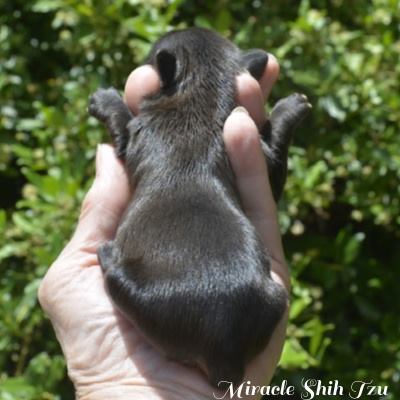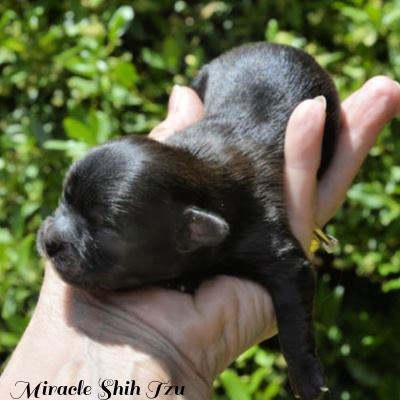 ---
Gabby's Boy, Dickens - Hold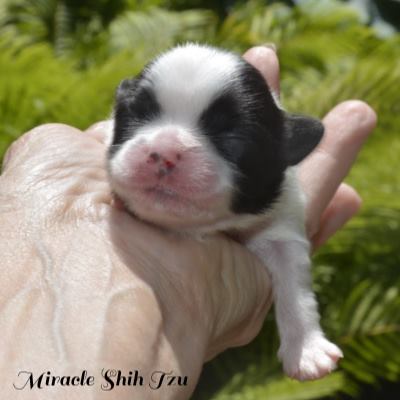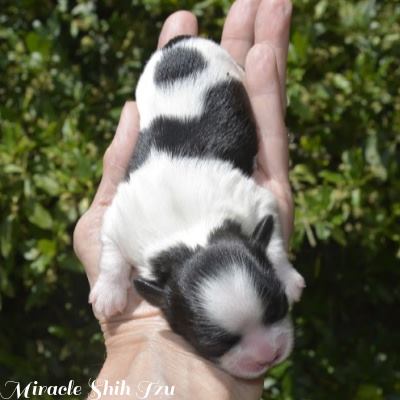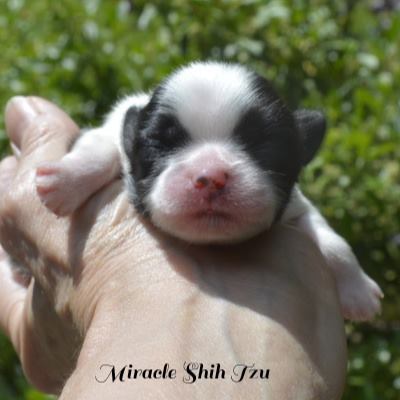 Sales Tax on Puppies:  Attention Ohio Residents

NEW:  The state would like their share.  It has come to our attention that we must collect Ohio Sales Tax for all puppies we sell to residents of Ohio.  We live in Summit County and the tax rate here is 6.75 percent.  If you purchase a puppy from us and live in Ohio, please add sales tax to your total purchase price.
---
Our Puppy Package to You
All puppies go home with our Puppy Package that includes
Food Sample
Toys and Chews
Paperwork  (Registration paperwork for purebred dogs)
Health certificate from our vet
Shot records that include worming meds and dates
Vitamin/Supplement Samples
New blanket that has Mama and Sibling scents 
Life long support
Other (such as chew bones, poop bags, puppy pads, etc.  "for the road."
Ask about Microchipping
More Info about Purchasing a Puppy
TO ORDER CALL:  
800-474-7044

OR go to the NuVet site directly http://www.nuvet.com/24352
We can extend the health guarantee to 3 years, if you are willing to keep your dog on pawTree dog food.  Learn more about pawTree. 
Any Shih Tzu Puppies for Sale will come to you up-to-date on vaccinations and

wormings.

  Any health concerns are dealt with prompt and no puppy is allowed to leave here unless he/she is healthy.
If you would like to see pictures of our parents, please visit our Mama's Page and our Papa's Pages.


All of our purebred puppies are registered with the American Kennel Club (AKC) and offered with Limited AKC paperwork for the price listed.  Occasionally we sell to small in home breeders (like ourselves) and offer Full AKC registration for an additional charge.
Occasionally we have adults for sale.  Please use the contact us page to request information on dogs that might currently be available.  



We highly recommend that you check out the pages below to learn more about us.  Since our time is limited, and we are not a pet store, please, serious inquiries only.  Thank you for your consideration.  Scroll down for the contact form.



---
More Information About Our Shih Tzu Puppies For Sale

---
Interested in More Information about a Miracle Shih Tzu Puppy?

Grab our Newsletter 
"Tzu Tips"
Get the latest on everything Shih Tzu.  Sign up today for our monthly E-zine.  It's free!

Come, Be Social With Us