Home › About the Shih Tzu
About the Shih Tzu
Your Free Mini Guide

Thinking about the Shih Tzu as a pet?  Wondering if it might be the right breed for you?
Will your personality be compatible with his?  What about those quirky behavioral issues that might cause some issues?  Maybe you're a history buff and want some answers about where the breed originated.  Maybe you love color and can't wait to learn which Shih Tzu color dazzles you.  We have answers.

About the Shih Tzu

History of the Shih Tzu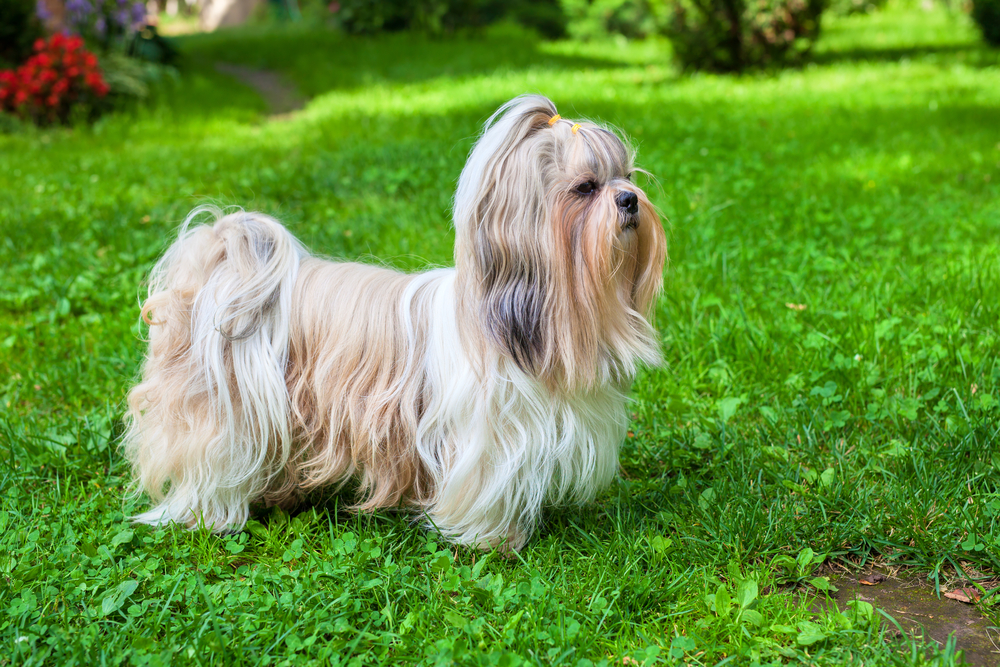 Shih Tzu History
The history of the breed won't make you a better Shih Tzu owner, but it might surprise you to know that this breed has been found through DNA analysis to one of the most ancient of breeds--one that is most closely related to the wolf. 
No worries, though, the Shih Tzu personality is nothing like the wolves in the wild. But the Shih Tzu does have a long and colorful history that just might interest you.

Shih Tzu Personality

So, if the Shih Tzu personality is nothing like his cousin the wolf, what is it like?  Most describe their Shih Tzu dogs as cuddly, friendly, loving, curious, and totally devoted. 
Some say that their large dark eyes can reach clear through to your soul, but others find them a little mischievous and stubborn.  What's your ideal of the perfect Shih Tzu?
Shih Tzu Facts


Shih Tzu Facts
If you are interested in the facts and only the facts, here is a quick summary of the breed, just in case you might decide that a Shih Tzu should own you too. 
If you're pressed for time, here is a quick good read that will make you a Shih Tzu expert in no time.
Shih Tzu Breed Selector Quiz
Prefer to take a quick quiz?  Here you will find just a few quick questions to help you decide if this is the breed for you. 
You'll learn about yourself and about the Shih Tzu at the same time.  Happy Answering.   Answers follow, so no cheating!
Shih Tzu Standard

Shih Tzu Standard
For the serious Shih Tzu buyer or owner, once should always understand the Breed Standard.  What is a standard, you ask! 
Each recognized breed has a blueprint, so to speak that outlines just what the breed is supposed to look like, how it is supposed to move and act. 
No dog is perfect, but those that come close are called Champanions in the Show Dog World. 
Sometimes the standard is hard to understand, so we've tried to take some of the confusion out of the translation.
Colors Galore

Shih Tzu Colors
The Shih Tzu is one of the few breeds were all colors are permissible, and they do come in a lot of colors.   
The AKC registration paperwork gives you the following choices:  Black, Black & White, Blue, Blue & White, Brindle, Brindle & White, Gold, Gold and White, Liver, Liver and White, Red, Red & White, Silver, Silver & White. 
BUT, it's a little more complicated than that. 
If you want to become a color expert, check out this page. 
Hopefully it will take some of the mystery out of color selection.
The Tiny Shih Tzu

Whether you call it tiny, teacup, miniature, imperial, or Chinese Imperial, smaller than standard Shih Tzu dogs exist. 
Learn about this trend and whether a small Shih Tzu would be right for you.
Shih Tzu Supplies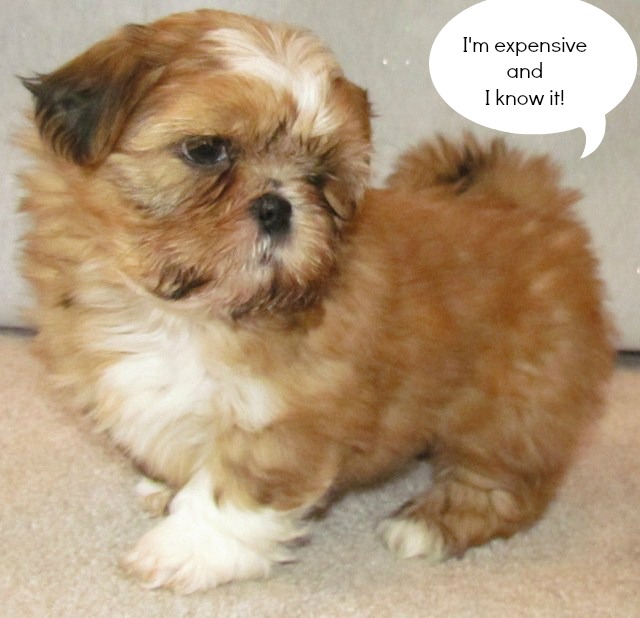 Shih Tzu Supplies
If the Shih Tzu is the right breed for you, then you need to plan some shopping time.  We provide some of our recommendations give you a list you might just want to print.
Advertising on this Site
Miracle Shih Tzu is a participant in the Amazon Services LLC Associates Program, an affiliate advertising program designed to provide a means for sites to earn advertising fees by advertising and linking to amazon.com  This site receives a small commission from all affiliate links and third-party advertising.

Like and Comment
Was this information helpful?   
Did you like it? Do you have a comment to share? 

Just leave a comment below, and click like or share to let others know about this site. 
Thank you so much.  I really appreciate your input.
Have a Question that Needs an Answer?
I am not always able to respond directly to your posts below
so if you have a question specifically for me, please use my contact form.  Thanks.