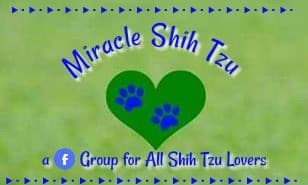 Come Join the fun at our new Facebook Group Page
Shih Tzu Blog
---
FTC Disclosure:  If you make a purchase via a link on this site, I may receive a small commission on the transaction - at no added cost to you. Thank you!

Welcome to the Miracle Shih Tzu Blog. The Miracle Shih Tzu Blog lets you know whenever any new or updated Web pages appear on the website. Don't miss out on useful information, puppy announcements, or just fun pages.
Want to Be Part of the Miracle Shih Tzu Blog?
Want to be part of this blog? It's so easy.
Tell us about your own Shih Tzu
Every dog deserves his day and you make your dog a star by telling us about his/her special attributes. It's fun and you will let everyone know what a great breed this is.
Grab our Newsletter 
"Tzu Tips"
Get the latest on everything Shih Tzu.  Sign up today for our monthly E-zine.  It's free!

Oct 15, 2018
Train Your Dog to Stay Home Alone: Tips When You Must Be Away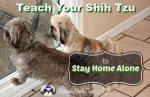 Train your dog to stay home alone, comfortably when you work or have other engagements
Continue reading "Train Your Dog to Stay Home Alone: Tips When You Must Be Away"
Like and Comment
Was this information helpful?   
Did you like it? Do you have a comment to share? 
Want to share this page or site with friends?
Have a Question that Needs an Answer?
I am not able to respond directly to your posts below
so if you have a question specifically for me, please use my contact form.  Thanks.