Miracle Shih Tzu Site Map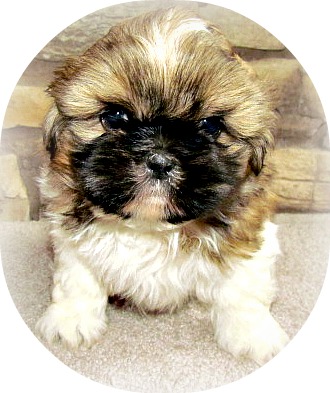 The Miracle Shih Tzu Site Map Page lists every page on this site, making it easy to find the information or topics you need.
Can't find what you need?  Maybe it hasn't been written yet.  Scroll down to the bottom of the page and fill out the form indicating topics that you would like us to include on this website. 
We appreciate your help in this matter because our goal is make this a comprehensive site covering everything SHIH TZU!

Miracle Shih Tzu

About the Shih Tzu Breed

Before You Buy Your New Dog

Is Dog Ownership for You?

How to Find a Vet

New Puppy Supplies
Shih Tzu Puppy Info

Naming Your Shih Tzu

Guidelines for Naming a Shih Tzu (Overview)

Girl Shih Tzu Names

Boy Shih Tzu Names

Names for Your Brown Dog
Feeding The Shih Tzu Dog

Small Dog Nutrition 101 Overview About Canine Nutrition

How to read Dog Food Labels
Types of Dog Food (Dry, Wet, Frozen, Refrigerated, etc.)

How to feed your Shih Tzu

Dog Eating Feces? Uck!

Foods Toxic To Dogs

Canine Obesity
Shih Tzu Food:  10 Common Mistakes Dog Owners Make
Choosing a Healthy Dog Food and Diet for your Shih Tzu (Guest Post)
The Best and Worst Fruits and Vegetables to Your Shih Tzu
Feeding Your Shih Tzu Treats Responsibly (Guest Post)
---
Shih Tzu Health Concerns

Grooming the Shih Tzu Dog

Shih Tzu Behavioral Problems & Solutions
Problematic Dog Behaviors (An Overview)
When Dogs Eat Poop (Coprophagia)
Training Your Shih Tzu

Training Your Puppy (Overview)

Train Your Puppy to Walk Nicely on a Leash
Puppy Kindergarten:  What you need to know.

Breeding and Whelping Puppies
Breeding Dogs:  What skills, knowledge, training do you need?
Should You Breed Your Shih Tzu?
Video Library

Miracle Shih Tzu Video Overview
A tutorial on giving a puppy a bath

How to Clean your Shih Tzu's ears

Discover some interesting Facts about the Shih Tzu Breed

Dana, the Shih Tzu visits some interesting places in Amarillo, Texas
Five Quintuplets  (View on our page about Shih Tzu Coat Colors)

View a litter of Five identical black Shih Tzu Puppies

Buddy and Bandit (Seven Week old Mal-Shi Pups) Discover their World
Two (almost identical) Mal Shi Puppies find all sorts of things to do including getting into a little trouble.)

See How these Shih Tzu Puppies Begin to Explore (With a little help from the canine grown ups around them)

Jake, Bold and Beautiful Eight Week Old Shih Tzu
Jake and His friends have fun as they explore and interact with the adult dogs.

What do you do when your owner won't let you go out to play?
Watch as these tiny puppies explore the great outdoors for the first time after a cold and snowy winter.

Three Malti-Poo Sisters Explore their Surroundings
Three cute Maltipoo pups are out on an adventure.  See where their curiosity leads them.

Kermit is a special little guy that resembles his father in many ways.  We called him our Beannie Baby after his father, Beannie.  Watch the video and read why so many people think Shih Tzu dogs are just the Best.

Product Reviews for the Shih Tzu Lover

Shih Tzu Product Reviews (Overview)
NuVet Plus Immune Boost Dietary Supplement
Wag'n'Load Poop Bag Holders in Hiking with a Shih Tzu
Most Efficient Ways of Removing Pet Stains and Odors from Carpeting  (Guest Post)
How to Pick the Best Dog Clippers for Your Shih Tzu
SBI Review:  How I made this website and you can too.
Fun Stuff

Shih Tzu Gift Ideas for Shih Tzu Lovers
Why do Shih Tzu Dogs Make Great Emotional Assistance Animals?
Miscellaneous
Privacy Statement

Site Map (You are Here)

Have a Suggestion for a Great Article?
Need Help with a Specific Shih Tzu Issue?

Many of the articles on this site are written based on questions that I receive through my contact form.  I may not have all the answers, but at least I give it my best college try. So, if you have a suggestion for an article or need help with a specific problem, please feel free to contact me.

Grab our Newsletter 
"Tzu Tips"
Get the latest on everything Shih Tzu.  Sign up today for our monthly E-zine.  It's free!

Come, Be Social With Us