Miracle Shih Tzu,
Home to Quality Shih Tzu Puppies & Information 

Do You Have a Shih Tzu That Owns You?

Maybe You Want One?
Or
You're Here to Learn More About These Amazing Dogs?
Miracle Shih Tzu: Info for Owners and Those Who Want to Be 
Have you discovered all the charm these little guys have? 
Their loving, loyal personalities,  their friendly, outgoing temperaments, their regal looks, and their outstanding ability to melt your heart! 
Are you interested in learning more about the breed?  Or, maybe you are looking for advice on how to groom or train your Tzu?
We have information here on a wide variety of topics including Feeding, Grooming, Training, Solving Negative Behaviors and living with a Shih Tzu dog. We also have a growing collection of articles on Breeding Your Shih Tzu.
Where would you like to start?
I Want to Learn About the Shih Tzu Breed
Once you've decided on a breed, you'll likely want to know as much as possible about it.  I picked this breed about forty years ago and have been studying it ever since.  As a pet owner, you're probably not that interested in studying the official breed standard, but you might want to know why and how the Shih Tzu coat tends to change colors over time.  If you love history, knowing a little about your dog's ancestors will help you understand her current temperament.  So if history is your thing, we have you covered on that too.
There is no such thing as different breeds of Shih Tzu, but you've probably encountered people who talk about imperial or teacup size Shih Tzu.  What does that even mean?  You might also be surprised that many people search out Shih Tzu mixes or hybrids and wonder what all the fuss is about.  Sometimes called designer dogs, Shih Tzu dogs are used in all types of hybrid mixes.  Perhaps you'd like to know if a Shih Tzu dog would make a good emotional support animal.  There's just so much to explore about this breed.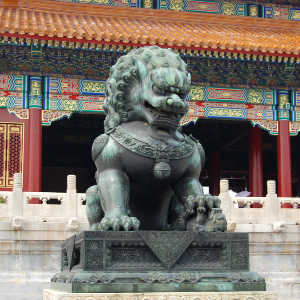 Breed History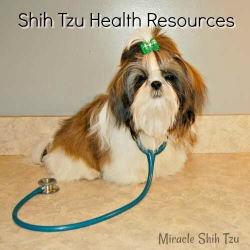 Health
I Want to Purchase a Shih Tzu Puppy
Our puppies are healthy and happy and home-grown here in Hudson, Ohio.  While we don't always have available puppies for sale, we try hard to produce puppies with excellent temperaments, healthy and conform to the AKC breed standards.  We are members of the local Better Business Bureau and have won the 2022 Best in Hudson Award for Dog Breeders.
Read About Our Breeding Program and Available Puppies for Sale in NE Ohio.
I Want to Learn How to Care for a Shih Tzu
We tend to think about our little Shih Tzu as a child and member of the family.  They are definitely members of our families, but they still remain canine, no matter how "human" they seem at times.  I have learned over the years that my dogs have taught me so much about being a parent and teacher, but they do have their differences. 
What to feed, what not to feed, how to groom and where to begin with training are all topics that new owners or even seasoned dog lovers may want to know.
I Want to Know More About Puppies
A new puppy brings a bundle of joy and new hopes into our lives but with it also brings responsibility and a little extra work.  We have plenty of articles on the site all about puppy care, from learning how to puppy proof your home, to how to introduce your new pup to the world. 
From the very first day (and night) you will want to start off right by potty training and teaching a few house rules. 
You may even decide that you'd like to take your new puppy to kindergarten.  Later on, you will likely want to teach a few basic commands, and you may even need a few pointers on how to groom a puppy.  Maybe you'd just like to have some basic information about Shih Tzu Puppies:
---
Hi, I'm Janice and I'm the person behind this website.  I am also a Shih Tzu Breeder who has loved this breed since my first puppy purchased in 1979. 
There has never been a long period where we didn't own one or more Shih Tzu Dogs.  Over the years, I have learned a thing or two about the breed and hope to share some of that knowledge with you.  You can read more about my family here.
Need Information on Purchasing a Shih Tzu Puppy?
All the information you need to make a decision and purchase a Shih Tzu puppy can be found at Miracle Shih Tzu Pup, the companion website to this, Miracle Shih Tzu.  We have spit the two sites to make it easier to navigate all the information and access what you need easily on your I phone or other Mobile Device.  Go to Miracle Shih Tzu.  Already have a dog and would like some information on community resources such as groomers or dog parks?
Please Note Terms and Conditions of Use of this Site
The data on this website is for informational purposes only, and does not constitute professional advice or even purport to amount to opinion. Since every veterinary issue is different, suitable professional services should be consulted to advise on and resolve specific matters. The information on this website is made available as guides only and you use them at your risk.
This means that you accept that www.miracleshihtzu.com and the webmasters will not be liable in any respect concerning wording of advice or their interpretation, or any disputes which may arise from their use.
Please review our Disclaimer for more information.
We also hereby confirm, as stated on our Privacy Policy page that we do not sell personal information.
Does This Site Deserve Your Thumbs Up?