Miracle Shih Tzu,
Home to Quality Shih Tzu Puppies
& Information on Tzus

Do You Have a Shih Tzu That Owns You?
Want One?
Or
Need Info About These Amazing Dogs?
Miracle Shih Tzu is devoted to producing high quality puppies and
All The Info You Need to Live Happily Afterwards...
We breed for health, temperament, and conformation
Our specialty is puppy development and socialization
Our Shih Tzu are registered with the American Kennel Club (AKC) AND
Puppies available for Limited or Full AKC Registration
All of our dogs and puppies live with us in our home
NO KENNEL HERE
Poppy's Puppies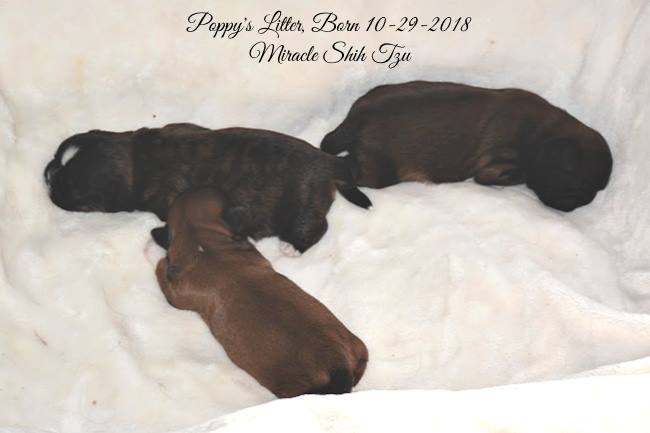 This was a very special litter for us as we were beginning to give up on Poppy ever having puppies.  Thanks to the great vets at North Ridgeville Animal Hospital, Poppy was artificially induced into heat and transcervically inseminated with Toby Tao's sperm.  She ended up having 3 puppies, all boys.  Poppy is our Championed-sired Shih Tzu
Gabby's Puppies
Gabby gave birth to five puppies, 3 girls and 2 boys.  All appear brown in color on day one, but I will update you on the color as the days go by.
Obi is the Father.
Rosie's Puppies
Rosie has six puppies born on October 1, 2018, one girl and five boys.  Timi is the father.  Both parents are lavender and it is looking like all the babies will be lavender also.
MeiLing's Litter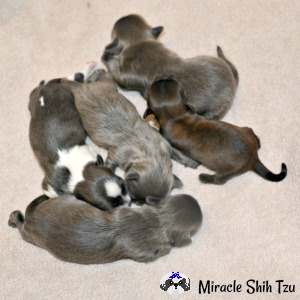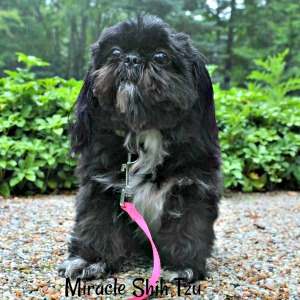 MeiLing gave birth to five healthy babies on September 10, 2018
3 boys and 2 girls
Timi is the Dad
See MeiLing's Nursery Pictures Now
Information for Puppy Buyers

Information for Shih Tzu Owners

Why we love the Shih Tzu breed ~their loving, loyal personalities,  their friendly, outgoing temperaments, their regal looks, and their outstanding ability to melt your heart!
Please feel free to
check us out, if you are interested in a Shih Tzu Puppy. Or...
Learn more about the Shih Tzu Breed. Is this the right breed for you?
Find out with our breed selector quiz.
Already Have a Shih Tzu?

Hopefully, we have answers to some of your more pressing questions about living with, caring for, and training your Shih Tzu dog.

Fun and Stuff Just for the Shih Tzu Lover

---
Grab our Newsletter 
"Tzu Tips"
Get the latest on everything Shih Tzu.  Sign up today for our monthly E-zine.  It's free!

Like and Comment
Was this information helpful?   
Did you like it? Do you have a comment to share? 
Want to share this page or site with friends?
Have a Question that Needs an Answer?
I am not able to respond directly to your posts below
so if you have a question specifically for me, please use my contact form.  Thanks.