Your Shih Tzu Lifestyle
Your Shih Tzu Lifestyle     By Janice Jones    |Last Updated 04-17-2021
Your life changes in big ways when you welcome your new Shih Tzu into your home, whether this is your first or your fifteenth Tzu.  Each is different and special in their own ways but best of all, they seem to adapt to our own lifestyle choices.  
If we're active, the chances are good that we will have an energetic, enthusiastic companion, waiting for that next walk.  If our life is more sedentary, we're likely to cultivate a Shih Tzu who looks for a warm lap or a foot to call his pillow.
But, no matter where or how we live, our little furry companion just wants to shower us with love and remain by our side.
How do you spend time with Your Shih Tzu?
The Shih Tzu Lifestyle
Beyond the feeding, the grooming, the training, and the caring for our little Tzu's health, there is a world of possibilities.  What does your Shih Tzu lifestyle look like?  If you'd like to tell us how you spend time with your dog, you're going to get a chance in a moment, but here's some posts by some guest authors and myself.  Check them out.
How to Have Fun With Your Dog in the Wake of a World Pandemic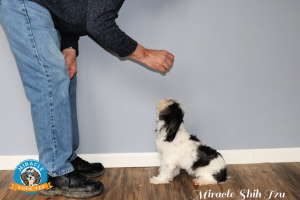 Have Fun at Home with Your Dog.
As we deal with Covid-19, we both know that it won't last forever, but also understand that the new normal is nothing that most of us have ever experienced in our lifetime.  Sure some of us have family stories passed down through generations of the Spanish Flu of 1918, but for the majority of people living today, this is all new territory.  
But if you are sheltering in place, how are you having fun?  Here are 14 ways to have fun with your dog at home during a world pandemic. Continue to Read How to Have Fun at Home With Your Dog.
---
Throwing the Ultimate First Birthday Celebration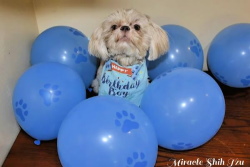 Throw the Ultimate Shih Tzu Birthday Party
Business Wire reports that 30% of dog owners celebrate their pet's birthday each year. 
And there's no better way to mark your Shih Tzu's first birthday than by throwing a big festive party to celebrate. Your pint-sized pooch will love nothing more than being the center of attention and enjoying a day packed full of fun.
But, how do you ensure that your beloved Shih Tzu has the best first birthday party possible?
Continue reading about Doggie First Birthday Celebrations.
---
Planning a Puppy Shower for your Friend's New Pup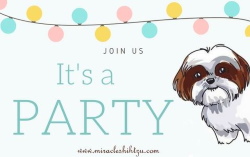 Plan and Host a Puppy Shower
Why not a Shih Tzu puppy shower?  Whether it is you who is expecting a new puppy or dog soon or someone you know, planning a party to celebrate the new arrival is often a great excuse to bring friends together – human and canine ones. 
For those who have either chosen to substitute parenting a child for adopting a puppy or those who want to do it all, a puppy shower is a welcoming event. 
Not only is it a very good time to see old friends, but the cute gifts one receive can be very welcoming.  And, who really needs an excuse to throw an office party.
Continue Reading about Puppy Showers
---
How to Travel With Your Dog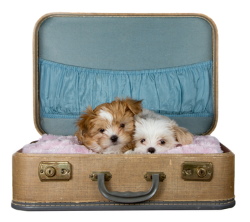 How to plan and travel with a Shih Tzu
If you're wondering how to travel with a dog, how to plan and enjoy the experience, then this is the place for you.  Planning that vacation and wondering if traveling with your dog might be an option? 
If you are as close to your dogs as we are to ours, the answer is yet, but…
There is good reason to travel with your dog.  Bonding, friendship, fun, and seeing things from a dog's perspective are the first things that come to mind. 
Knowing that you are with your dog means you also don't have to worry about his well being while you are off enjoying yourself.  Before you add travel to your Shih Tzu Lifestyle, check out these tips.
Continue reading How to Travel with a Dog
---
Preparing for Overseas Travel with a Shih Tzu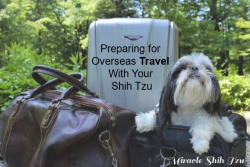 Preparing for Overseas Travel
Thirty-seven percent of dog owners have skipped a vacation to avoid leaving their dog behind.
Three percent even confess to disguising their pooch as a baby to try and get them on board a plane. But there's no need to take such drastic measures with your beloved Shih Tzu as their compact size means they can travel on board the plane with you.
Continue reading how to Prepare for Overseas Travel with a Shih Tzu
---
Hiking With Your Shih Tzu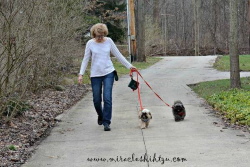 Hiking with Your Shih Tzu
Is hiking with a  Shih Tzu on your to-do list?  I have had many puppy buyers tell me that hiking is a daily activity that they enjoy with their Tzu dog. 
Spring is just around the corner in my neck of the woods, and with warmer days, I no longer have any excuses to get out with my dogs and get some much needed exercise. On one of those rare warmer days, I decided to find out if any of my dogs remembered how to walk nicely on a leash.  
I wanted to get ready for a moderate hike with my Shih Tzu dogs, but even a little hike requires a little preparation and one precautionary note. Even if long hikes are not part of your Shih Tzu lifestyle, excercising your dog should be.  Hop on over to read these tips.
Continue Reading Hiking with Your Shih Tzu
---
Is Your Dog, your Emotional Support Animal?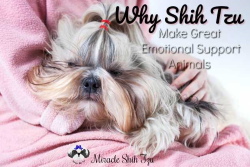 Why Shih Tzu makes great emotional support animals.
Wondering If Your Shih Tzu would make a great emotional support animal?
An emotional support animal (ESA) is a pet that helps relieve the symptoms of a person's psychological or emotional disability by minimizing their emotional distress and also helping them cope with it better.
ESAs are not seen as service animals, and therefore are not required to be trained by federal or local law. A licensed mental health expert (psychiatrist, therapist, or psychologist) prescribes an ESA to their patient by confirming their mental disability and explaining that the animal brings them therapeutic benefits in the form of a letter. This letter retains its validity for 12 months, after which is needs to be renewed. 
Read more about Emotional Support Animals
---
Living with a Shih Tzu:  Creating a Palace for your Royal Shih Tzu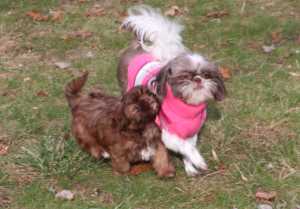 Any Shih Tzu owner knows that these dogs were once the pets of royalty, and they know it! With their glamorous manes and big, doe eyes, your first Shih Tzu will lay claim to your heart for years to come.
Since Shih Tzu are a small breed, providing them with enrichment is a little different than it is with large breed dogs. Your Golden Retriever may have been up for hours of fetch in the backyard, and your Shih Tzu may be just as energetic! But small dogs have their own special set of needs that may be very different from larger dogs.
Read more about Creating a Palace for Your Royal Shih Tzu
---
Backpacking with your Dog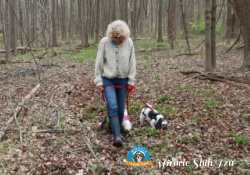 Backpacking with your Shih Tzu dog can be a great adventure, but it takes planning and a bit of soul searching.  Is Your Shih Tzu the right dog to enjoy such a wonderful outdoor adventure or would yours prefer to curl up on your lap while you watch television.  Here is an article that outlines some of the considerations and plans that need to be made before you can venture out on that next trail.

Read about Backpacking with Your Dog
---
Can You Take Your Shih Tzu to Work With You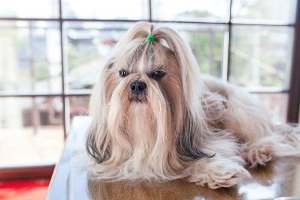 It can be heartbreaking to leave your little buddy alone by him or herself when you go to work. This is especially true since Shih Tzu love human companionship. They don't do all that well when left alone for long periods. 
There is also the fact that your pup may have gotten used to having you at home over these last few months. Due to the lock down, you probably spent 24 hours a day, 7 days a week, with your dog. So, now that you have to go back to work, it can be particularly traumatic for them. 
Read about Taking Your Shih Tzu to Work