Your Dog Breeding Business
Your Dog Breeding Business     By Janice Jones M.A.    |Published 02-09-2020
If you love dogs and think a Shih Tzu dog breeding business may be in your future, your'e in the right place.
Many people pursue this home based business while raising a family, caring for a sick relative or as a side job during retirement.  Others decide to breed as a side to their hobby of showing dogs.  There are others who may purchased a puppy and thought, wow, this puppy costs a lot of money.  Maybe I should breed too. 
Make no mistake, Breeding dogs is hard work and is a labor intensive occupation.  Potential dog buyers expect their breeder to be knowledgeable, honest and trustworthy.  Before you decide to breed your Shih Tzu dog, may I suggest you ask yourself some hard questions.  Often time, a seemingly fun lucrative opportunity can turn into  drudgery if you don't do your due diligence with an open mind.  I can't emphasize this enough.  Dog breeding not only require a great deal of knowledge acquisition but often a large outlay of cash just to get started.
Before we get into the nuts and bolts of how to breed your dog,  please take a moment to read my two introductory articles on what it takes to be a breeder.
Dog Breeding Business:  What Does it Take?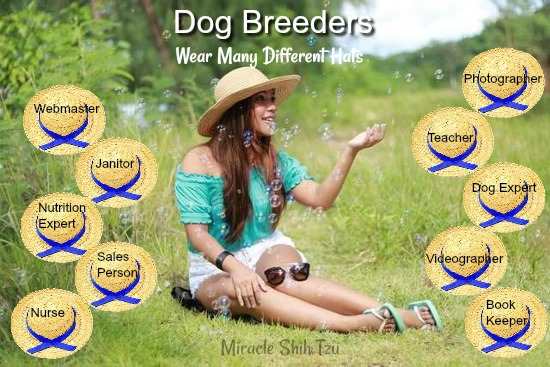 What does it take to be a dog breeder?
Where does your passion lie?  Breeding dogs can be very hard work, long hours,  both emotionally rewarding and emotionally draining,  It can also be profitable or not.  This is one of those businesses, however,  that require a considerable amount of passion, skills, and knowledge.  A dog breeder wears many hats and must switch between them constantly.
Read more about all the different skills, knowledge and "hats" that dog breeders must have.
---
Why Do You Want to Breed Your Girl?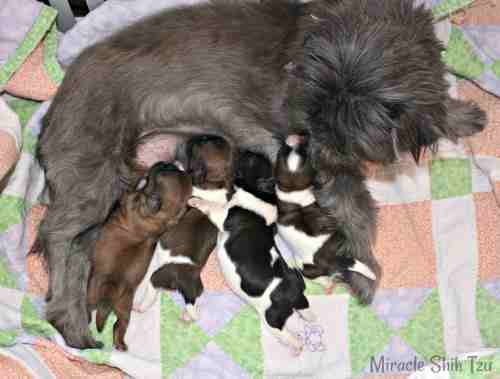 Why do you want to breed your Shih Tzu?
Breeding dogs can be extremely rewarding, but also exhausting and wrought with emotions.  The reasons people give may surprise you.  In this article, we cover the reasons people give for breeding their dog.  Some are valid while some are pure myths and others are not valid reasons.  Find out whether your reasons for breeding are legit or not.
---
The Dog Breeding Cycle (also known as the Estrus Cycle)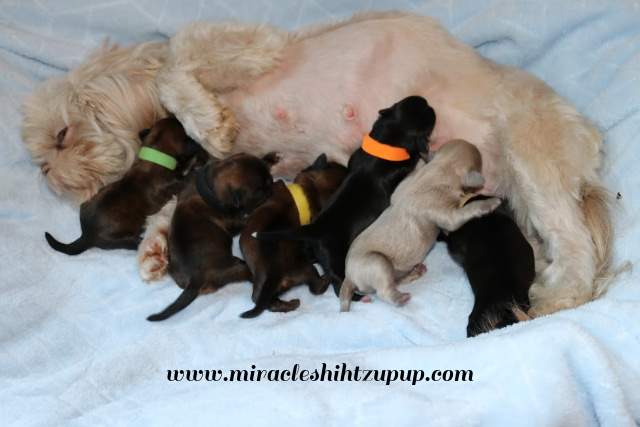 If you are interested in breeding your Shih Tzu, it is very important to understand the dog's breeding cycle because mating at the wrong time will not produce a litter of puppies.  There are four stages in the cycle and only a few days where the female will allow mating to occur.  Learn what they are and how you can best manage your girl's mating.
Read more about the Dog Breeding Cycle
---
Dog Breeding Business:  The Shih Tzu Pregnancy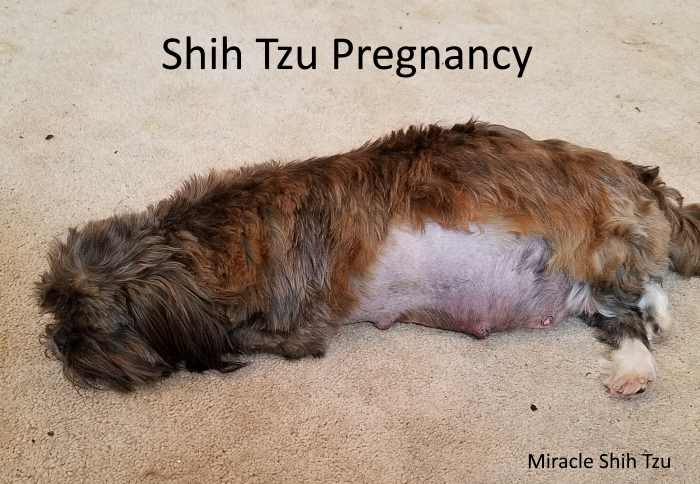 You've made the decision to breed your Shih Tzu.  Now what?  This article will walk you through the 9 weeks of pregnancy, what to expect, and what you need to do.  There is a list of currently available tests and methods that breeders use to establish pregnancy and a list of vocabulary words often encountered when discussing a dog's pregnancy.
---
Dog Breeding and Whelping Supplies You Will Need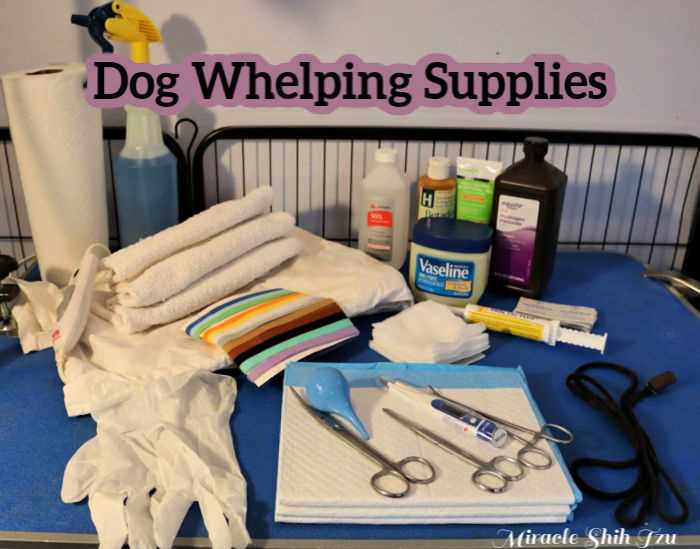 So, you've made the decision to breed your Shih Tzu, your girl is pregnant and expecting very soon.  What do you need to make her comfortable and have a successful whelp?
There are some supplies that you will want to have available just in case your little girl doesn't do everything herself, which is rare.  You never know when you need to step in and lend a hand.  These supplies will cover most anything except medical emergencies where your choice is to call the vet or suffer the consequences.  Find out what supplies you will need and then do some shopping.
Read about Dog Breeding and Whelping Supplies
---
References for Further Reading
I highly recommend if you are serious about breeding your Shih Tzu dog, to read a couple of books written either by breeders or veterinarians.  Some guides are better than others.  Here are a few I can definitely recommend.
---
Some techniques in this book are a little outdated, but the information is sound and the information is complete from selecting the breeding stock to registering the litters and sending the well-socialized puppies off to their new homes.  This is a good book not only for the beginner breeder but those that are looking for more advanced knowledge.
---
This is an excellent little book on breeding that is perfect for the new breeder.  At only 186 pages, it still covers all the basics in a very easy to read format.
---

Visit Miracle Shih Tzu Pup for information on available Shih Tzu puppies.
Come, Be Social With Us