Tzu Tips Newsletter May 2022
Tzu Tips:  Newsletter May 2022
Welcome to the Newest Edition of Shih Tzu News
So glad you took the time to open your email and visit my site.  I wanted to tell you about what's happening here.
We Have Puppies
Male puppies, that is, from our latest litter by April and Toby.  They were born on May 2, 2022 and all are doing extremely well.  These puppies will be standard size and will be ready to go to their forever homes when they turn 9 weeks old.
If you have contacted me recently about a male puppy, please send me a quick note to let me know you are still interested.  Contact me now.
Combining Two Websites
You may know that a few years ago, I split my Miracle Shih Tzu site into two smaller sites:  Miracle Shih Tzu and Miracle Shih Tzu Pup.  The main site was devoted to the care of Shih Tzu dogs and puppies.  The smaller site was used as a go-to place to learn more about puppies that might be currently available.  
Between the COVID pandemic, family illness, and my own health issues, I have decided to combine the two again into one site.  The convergence of the two sites is not yet complete so feel free to contact me from either site.  Once complete, though, the Miracle Shih Tzu Pup site will be taken off line.  
I have done this because I'm finding it very difficult to manage both sites at the same time.  Many of you have written to me wondering why litters have not been posted.  Having one site may make it easier for me to communicate with you all in a more timely manner.
Miracle Shih Tzu Wins an Award
We are the recipients of a Best of Hudson Award.  Thanks to all of you who nominated me.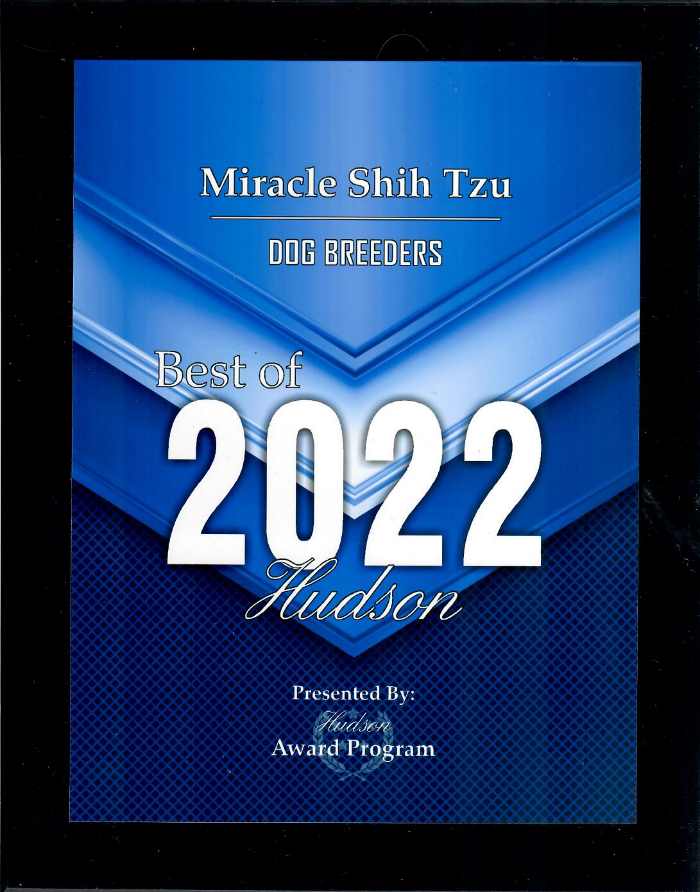 What's New at Miracle Shih Tzu
Here are the latest articles that have been posted just in case you missed any of them:
Seasonal Advice
It's spring where I live, but the temperature is creeping up and it will soon feel like summer.  With summer brings parasites, both internal and external, heat stroke, fireworks season, travel plans, and a whole host of other issues that can be problematic to Shih Tzu dogs.  Get ahead of the curve by checking out these resources:
Internal Parasites and How You Can Protect Your Shih Tzu Dog
Fleas:  Don't let them get your dog
Ticks and Lyme Disease:  What You need to Know
Fear of Thunderstorms:  Some ways to cope for the Anxious Dog
Heat Stroke:  What You Need to Know

Shih Tzu Reference Pages at Your Finger Tips
Health Concerns of the Breed
Shih Tzu Overview with List of Diseases
Grooming Tutorials You Might Find Helpful
Typical Breed Behaviors & Tips to Conquer Them
All About Shih Tzu Puppies
Breeding and Reproduction for the Would-be Breeder
Interested in Breeding Your Shih Tzu?  Start Here
Shih Tzu Training
Ready to do some training?  Start Here
Thanks again for opening my newsletter and taking the time to read down to this note.  I want everyone to know that I enjoy providing information to the best of my ability and will always attempt to answer any questions you have about the breed at no cost to you.  It's my way of saying thank you for being a responsible Shih Tzu owner.  Until next time,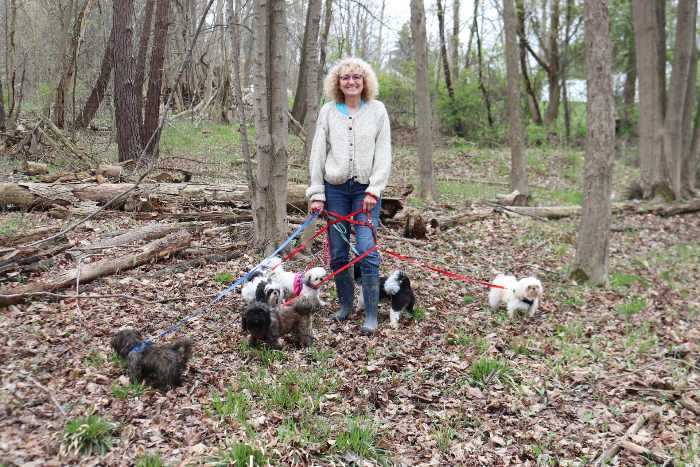 Janice and the Pack