My Prapso Experience
by Karren Aya Tabulina
(Pangasinan, Philippines)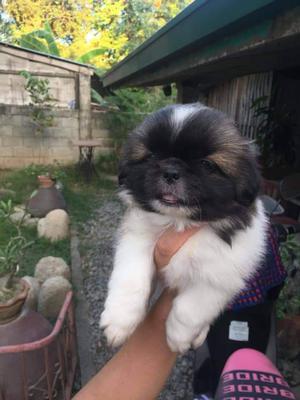 I bought my Shih Tzu recently and went to the vet to have her shots. They wanted to do a screening first to be sure that my Gigi (Prapso's name) was not infected because it will somehow make the virus stronger.

So they asked for her breed, and I said, Shih Tzu. They asked me how much I paid for her and told them it was too pricey.

They told me that Gigi was not purebred and that the owner/breeder was not truthful about my puppy's origin.

Immediately, I messaged the seller and told her all that the vet said. I was feeling furious and enraged, but the seller explained everything to me.

I am yet to go back to my vet and tell her everything.

:)

-----------------------------------------
Janice Here from Miracle Shih Tzu
-----------------------------------------

Gigi is beautiful. Thank you for sharing your experience.

Most professionals have no experience with Prapso, and they react exactly the way your veterinarian did, assuming that there is something wrong with the puppy. When Prapso puppies pop up in a litter, even many breeders have little experience and knowledge.

To be fair to all, small genetic changes or mutations creep up into the DNA of all dog breeds. We will never know the extent because many of these changes are not compatible with life and the puppy does not make it past the first few days.

Often these genetic changes, however, small occur in nature all of the time. In the dog world, when this happens, if the difference has a positive outcome, breeders might seize on the opportunity to create different varieties leading to new breeds.

We have almost 400 dog breeds worldwide all that come from essentially the same ancient proto dog which was the offshoot of the grey wolf.

If this phenomenon didn't occur, all of the dogs of today would look much like that original dog and not the variety we enjoy today.


Join in and write your own page! It's easy to do. How? Simply click here to return to Prapso Puppies.