Our Shih Tzu Moms

Meet Our Shih Tzu Moms and all the other Ladies that keep us company and allow us to live in their home.  
Scroll down to the bottom of the page to see our little girls. 
These gals are first and foremost our family pets.  They live in our home and many enjoy sleeping with us or my kids.  They are not for sale.
Questions?  Please Contact Me

---
Meet Hanna

This is our little Hanna Savanah, daughter of our Precious Smores and Handsome Mr. Kool Beans

She is gold with a black mask, but throws liver babies. Her hair has been known to change from golden to a red-orange.   She is my adventurous girl--likes to find a challenge and always on the go--especially if it means a quick run, a fast game, or a neck rub.

---
---
---
---
---
---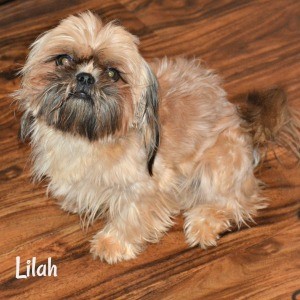 Lilah, a Miracle Shih Tzu Mom
Delilah Rose
Lilah was a first time mom late last year.  She proved to be excellent, just like her own mom.  Between litters she likes to "babysit" the little ones from other mothers.  I think she likes those babies.  Super sweet and cuddly, she's a quick learner.

---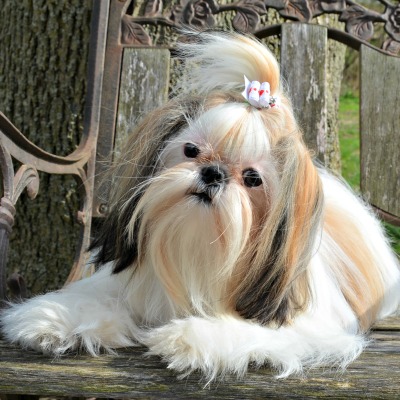 Poppy Longstocking
Poppy Longstocking

Poppy is super friendly greeting everyone she sees as her old lost friend.  She's also entertaining, lovable, and ready to please.  She hasn't had a litter yet, but it won't be long now.

---
---
Recommended for You

Grab our Newsletter 
"Tzu Tips"
Get the latest on everything Shih Tzu.  Sign up today for our monthly E-zine.  It's free!

---
Like and Comment
Was this information helpful?   
Did you like it? Do you have a comment to share? 
Want to share this page or site with friends?
PLEASE SHARE

---
FOLLOW ME
---
Have a Question that Needs an Answer?
I am not able to respond directly to your posts below
so if you have a question specifically for me, please use my contact form.  Thanks.