Shih Tzu Newsletter August 2021
Welcome to the Shih Tzu Newsletter August 2021
So glad you took the time to open your email and visit my site.  I wanted to tell you about what's happening here in this edition of the Shih Tzu Newsletter August 2021.
Shih Tzu Newsletter August 2021
Here's the latest news.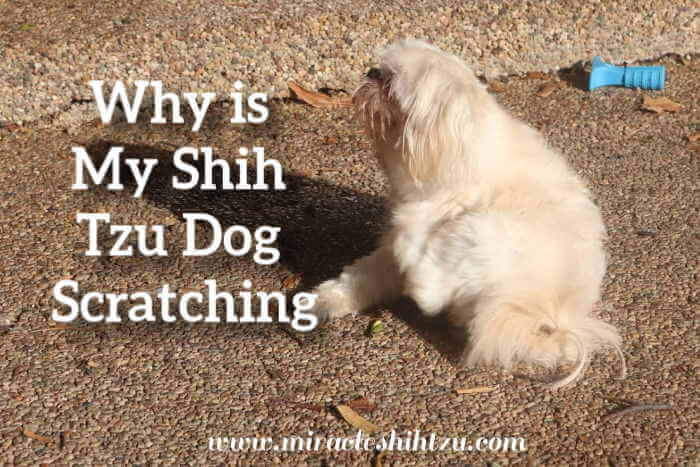 As surprising as it may seem, parasites form part of your pet's life. Among other things, these parasites can make your dog scratch or even lead to more serious issues like infection. In fact, in severe conditions, parasites can kill your furry friend.
Ideally, the parasitic effects on your dog largely depend on the type of parasites, the level of infestation, and how your dog reacts to parasitic infestations.  Continue reading about flea problems.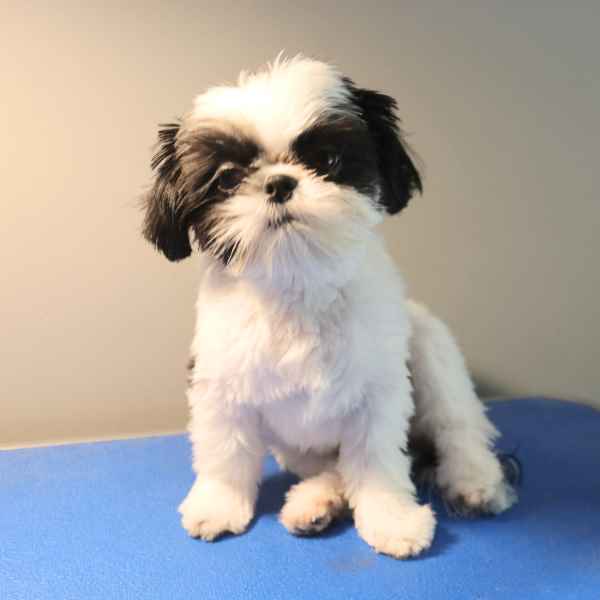 Every first-time Shih Tzu Puppy Owner must decide whether they will employ a professional groomer or go the DIY route. Even those that decide they want their Shih Tzu to remain in full coat must be prepared for some grooming.   Most pet people opt for professional grooming, and there are definite advantages and disadvantages to going this route.  Still, the benefits typically outweigh any inconveniences.  We asked a professional dog groomer to discuss the subject of a puppy's first haircut.  Read what she had to say about Shih Tzu Puppy's First Haircuts.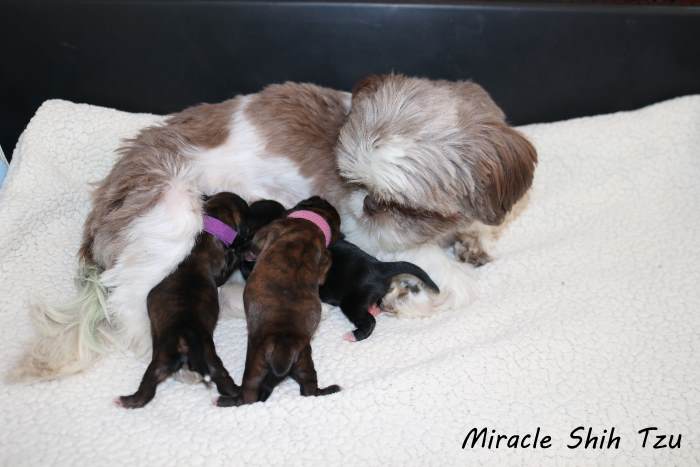 This article is both for those interested in purchasing a puppy and for would-be puppy breeders.  What is the true cost of whelping a litter of puppies?
When we get ready to purchase a puppy, most people have no idea how much money goes into the operation of breeding.  And, the prices of all these incidental costs continue to climb each year.  If you are considering breeding your female dog, it is tempting to look around and see the high price of puppies and think this is a quick way to make a buck.  Think again, but keep reading. Read about the true cost of whelping a litter of puppies.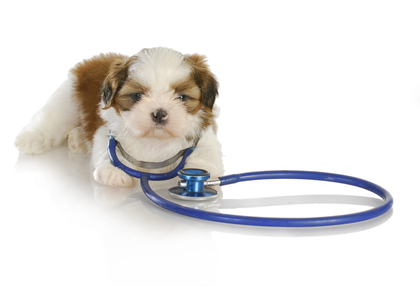 Puppy vaccinations are high up on the list of questions asked by new puppy owners and depending on whom you ask you'll likely get a different answer. 
Why so much confusion and controversy over something as simple as puppy shots?  Well, the short answer is that it isn't simple at all!  We know more about vaccines today—their advantages, risks, and pitfalls. 
There is also much we don't know and that is where the confusion arises. To make matters worse, there is little consensus even among veterinarians as to what is best for each dog.  Between the urban myths circulating, it leaves people wondering whether they should even vaccinate at all!
With that said, there is little controversy about puppy vaccinations.  Puppies need to be vaccinated against what is considered to be a group of diseases likely to either be fatal or difficult to treat.  Read more about puppy vaccines.
---
Shih Tzu Reference Pages at Your Finger Tips
Health Concerns of the Breed
Shih Tzu Overview with List of Diseases
What you should know about worming puppies
Grooming Tutorials You Might Find Helpful
Typical Breed Behaviors & Tips to Conquer Them
All About Shih Tzu Puppies
All about Shih Tzu Puppies (Overview with links to specific pages)
Breeding and Reproduction for the Would-be Breeder
Are you new to breeding or maybe thinking about breeding a litter of Shih Tzu puppies?  I've started a new series on breeding that is specific to this breed, whether you are thinking about a purebred litter or a Shih Tzu hybrid litter.  How to Start a Profitable Breeding Business.
Litter News from Miracle Shih Tzu
Yes, I am still breeding, but I have cut back due to health concerns.  We still have litters, however and if you are interested in a puppy, please visit:  Miracle Shih Tzu Pup.  You can view our mams and papas, read our contract, and learn about my breeding business.  You can also contact me about availability.
Products I Love