7 Tips for Designing Fashionable Dog Collars and Leashes That Your Customers Will Love
Fashionable Dog Collars     by Sherry Jane Smith     |Updated 07-15-2021
If there's one pet product that you can easily add to your inventory, it's dog collars and leashes. Even if your business is not necessarily related to pets, you can still do this if you own a clothing, jewelry, or craft store. However, it can be difficult to figure out how to design these products in a way that will appeal to pet parents. For one thing, you need to offer dog collars and leashes that feature practical and stylish designs. You also need to make sure that they're durable and safe to wear.
While this might seem difficult to do, you don't have to play the guessing game when it comes to collar and leash designs that work. Instead, you can use the tips below as a guide: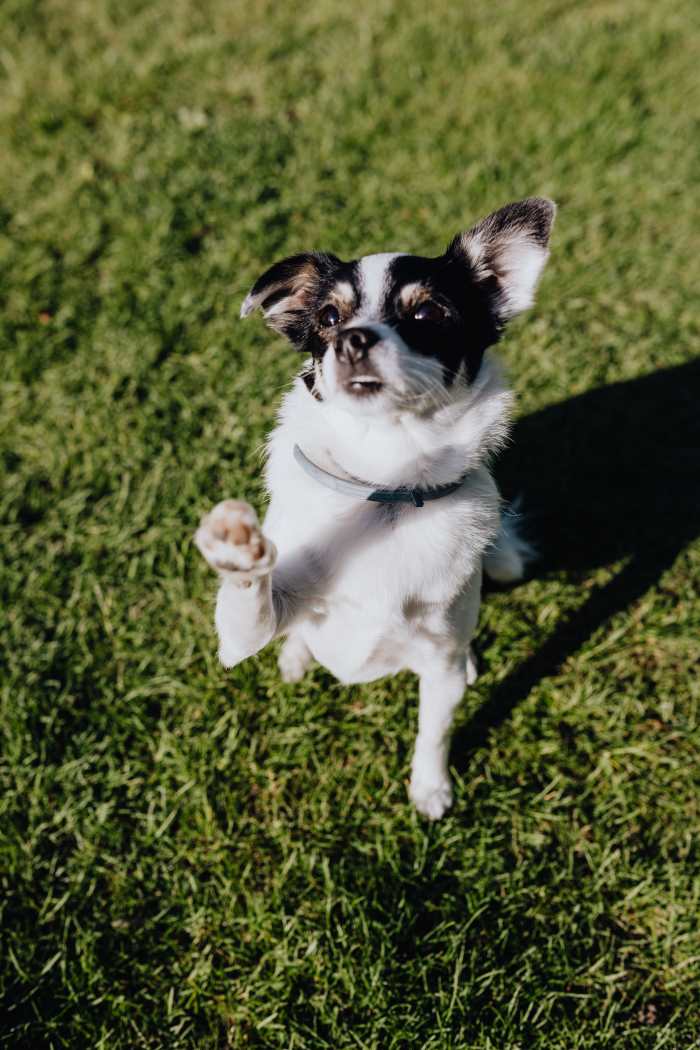 Photo by Karolina Grabowska from Pexels
Let Customers Decide
Business owners that specialize in creating bespoke items can attract pet parents by letting them design their own dog collars and leashes. You can offer customizable dog leashes and collars individually or as a bundle. This works because even with a variety of options out on the market, some pet owners still prefer to have something made to their specific tastes. You can provide clear guidelines and specifications that pet owners need to follow to make sure you're both on the same page before you start making their orders. 

Include Different Collar Options
Giving your customers options to choose from is more beneficial than limiting their choices, especially when it comes to products for pets. That said, you may be surprised to find out that collars come in many different styles, so make sure to include a few of them in your product catalog. You'll definitely want to offer choke and martingale collars, as they are popular collar styles among dog parents. However, don't limit yourself to stocking up only on guaranteed best-sellers. For instance, jewelry or craft businesses can create more unusual options like necklace-style collars.

Vary Your Leash Materials
In addition to providing dog owners with a selection of collar styles, make sure you also provide dog leashes made of different materials. Though nylon is a popular choice, many dog parents also like leashes that are made of leather, rope, and hemp. Different types of leashes can serve different purposes, so make sure to include a wide variety of them in your shop, too.

Don't Be Afraid To Embellish Your Collars
If you make custom accessories or are a crafter, decorating your dog collars is a great way to make them more stylish. Fashion-savvy pet parents will be more than happy to purchase a dog collar or two that's been encrusted with gems, rhinestones, spikes, charms, and more. So if your business happens to specialize in unique products that are big on style and creativity, definitely get crafty with your dog collars! 
Offer Different Collar Sizes
Another important aspect of selling dog collars is to ensure that you create variations of each design in a wide range of sizes. This is to ensure a perfect fit for any pup regardless of their breed, from puny Chihuahuas to massive Great Danes. To be on the safe side, make sure that you stock up on sizes that range from XS to XL. That way, you can cater to as many dog breeds as possible.
Design Themed Products, Too
During special holidays like Halloween, Thanksgiving, or Christmas, you'll want to release limited edition designs that are appropriate for each season. It's a great way to promote your business and capture the attention of owners who want to dress their dogs up for the occasion. You can include collars and leashes with different colors, bandanas, bowties, and other designs to give dogs a more festive look for any holiday.
Offer Collars and Leashes for Cats
Even if your products are mainly for dogs, you should never discount the possibility that cat owners may be buying them, too. These days, it's quite common for cats to wear collars and get taken for walks. At the same time, many dog parents also happen to own cats. As such, they'll be on the lookout for small collars and long, retractable leashes for their feline friends, too. To cater to these types of pet parents, it might be a good idea to expand your selection of collars to include more cat-friendly sizes and designs. While this article does mostly focus on dogs, you can use many of these tips to design hit products for cats as well.
Designing dog collars and adding them to your online store can be challenging, especially if you're unfamiliar with the specifications of this kind of product. However, it will be much easier to come up with attractive designs by doing your research and following the tips mentioned above. Just make sure to team up with a reliable pet product manufacturer, and you should be good to go.
Author Bio
Sherry Jane Smith is a freelancer who offers copywriting, ghostwriting and blogging services. She is very flexible lady who loves scrutinizing and traversing new things. She also spends her free time Hiking, traveling and volunteering in a community service programs.